Gelmiş geçmiş en büyük indirim! Ders paketleri %15 indirimli.
Kalan Süre:

05:05:42:09

(Kalan Kupon: 66)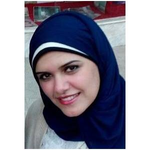 Samar Saad Hamed
Mısır
•
8:12 PM (GMT+02:00)
Konuşur
Ana Dil
,
C2
,
A1
,
A1
Hakkımda
اهلاً وسهلاً
Hey everyone !
My name is Samar Saad and I am an Arabic teacher.
I teach Fosha Arabic as well as the Egyptian and
Sham accents.


I have been teaching for three years and I started teaching for foreign language learners two years ago.


I teach Arabic for different fields and forms, for example, business and academics, for students of different nationalities and levels.


I use a lot of resources to make Arabic easier and fun, like games, chatting, movies and songs.


I will give you all these resources and teach you how to use them to learn Arabic.


My Education :


I have Bachelors of Education from Cairo University, earned in 2012.


I also have a diploma in teaching Arabic which was earned in 2014.


I look forward to seeing you in class !!


Many thanks and see you soon.

Devamını Oku
Deneme Dersi
Tek Seferlik, 30 dakika
Öğretmen İstatistikleri
Birkaç saatte
6 yıl önce
99.00%
1.741
23.1 ders ortalaması
5.0
Öğretme Başarısı
Yeni Başlayan
Üst Başlangıç seviyesi
Orta düzey
Üst Orta seviye
Üst İleri seviye
Chadian Arabic
Egyptian Arabic
Libyan Arabic
Modern Standard Arabic (al-fusha)
Özgeçmiş

Eğitim
teaching Arabic as foreign language diploma
Cairo University - Egypt, Cairo
i studied how to teaching Arabic to non Arabic speakers
Bachelor of Education
Cairo University - Egypt, Cairo
i studied how to teaching General then i studied how to teach languages

Çalışma Deneyimi
teaching Arabic to kids from k to 12
El nahda School - Egypt, Cairo
i tought kids the grammar and history of the Arabic language
teaching Arabic to Non Arabic speakers
Arabian tent - Egypt, Cairo
i am teaching Non Arabic speakers in Egypt for a lot of reasons like business, Academic and even for day to day life
Diğer öğretmenlere göz atın:
Deneme Dersi
Tek Seferlik, 30 dakika