Sandra Patricia yeni öğrenci kabul etmiyor.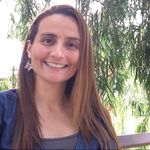 Sandra Patricia Rodriguez
Kolombiya
•
8:10 PM (GMT-05:00)
Öğretmen İstatistikleri
Birkaç saatte
6 yıl önce
100.00%
676
18.9 ders ortalaması
5.0
Öğretme Başarısı
Üst Başlangıç seviyesi
Orta düzey
Üst Orta seviye
İleri düzey
Özgeçmiş

Eğitim
International Communicator
World Games 2013 - Cali, Colombia
Diplomado Replicadora de Enseñanza de Lenguas Extranjeras
Universidad del Atlántico - Barranquilla, Colombia
Focus in teacher training
Licenciada en Lenguas Modernas
Santiago de Cali University - Colombia

Çalışma Deneyimi
Coordinator
English Summer Camp - Jamundi - Jamundi, Valle - Colombia
A 3-week bilingual summer camp for kids aged 5-10
Professor of English
Universidad Autónoma de Occidente - Cali, Colombia
Blended learning. Level V.
English Teacher
World English Language Centre - Jamundí, Valle, Colombia
Focus in communicative skills development
Kids and Teens Teacher
Colombo Americano - Colombia
Foreign Languages Program Coordinator
Encausa Foundation - Colombia
Design, teacher training, and language teaching.
Bilingual Communicator
Center of Applied Linguistics Dynet - Cali, Colombia
Research and textbooks production. Training teachers in a bilingualism program.
Journalist
El Magazín de la Gente Radio y TV - Colombia
Politics and Entertainment
ESP Teacher
Libre University - Cali, Colombia
English for professional career
Teacher
Colegio San Sebastián - Cali, Colombia
Spanish and Literature, Theatre, and English for children and teenagers

Sertifikalar
English Proficiency Test
Cambridge Michigan Language Assessments - CaMLA - Colombia
Formación Tecnopedagógica en Ambientes Virtuales de Aprendizaje Blackboard 9.1
SENA - Cali, Colombia
Using technology to teach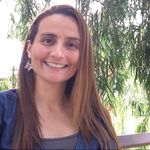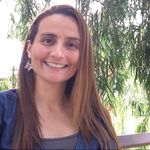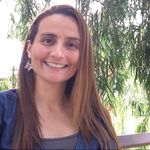 Diğer öğretmenlere göz atın: