Gelmiş geçmiş en büyük indirim! Ders paketleri %15 indirimli.
Kalan Süre:

00:11:02:53

(Kalan Kupon: 11)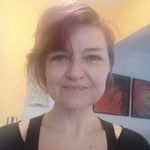 Sissi Almeida
Brezilya
•
9:52 AM (GMT-03:00)
Konuşur
Ana Dil
,
B1
,
B1
,
A1
Hakkımda
Hello, my name is Simoni but you can call me Sissi. I'm a portuguese teacher and I live in Brasil.
If necessary, I speak a little English and Spanish to help you to have more fluency with the lessons if you beginner.
I prefer to work with individual planning according to the needs and expectations of each and always talking.
Thus, I believe that will help you achieve your goal.
Come on, take a class with me, I'm wating for you!

Devamını Oku
Deneme Dersi
Tek Seferlik, 30 dakika
Öğretmen İstatistikleri
Aynı gün
7 yıl önce
100.00%
2.445
19.0 ders ortalaması
5.0
Öğretme Başarısı
Yeni Başlayan
Üst Başlangıç seviyesi
Orta düzey
Üst Orta seviye
İleri düzey
Üst İleri seviye
Özgeçmiş

Çalışma Deneyimi
Teacher for foreigners
Private - São Paulo
Teacher portuguese language for foreigners, grammar, literature, writing and vocabulary.
High School Teacher
Centro Paula Souza - ETEC - São Paulo, Brasil
Teach English classes, Portuguese language, Brazilian Literature and writing.
Teacher for foreigners
Private - Miami and Fort Lauderdale, USA
Teach Portuguese language classes for foreigners

Sertifikalar
Graduate Designing Technology for Learning
SENAC - São Paulo, Brasil
Specialist in distance education course and distance learning
Degree in Portuguese
Universidade de São Paulo - São Paulo, Brasil
Qualification to teach portuguese language and literature classes for children and teenagers
BA Literature and Portuguese Language
Universidade de São Paulo - São Paulo
Focus in Spanish, Portuguese and Brazilian Literature and Portuguese language
Diğer öğretmenlere göz atın:
Deneme Dersi
Tek Seferlik, 30 dakika