Gelmiş geçmiş en büyük indirim! Ders paketleri %15 indirimli.
Kalan Süre:

01:18:21:42

(Kalan Kupon: 22)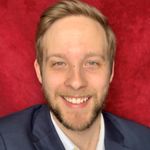 Javier del Castillo
İspanya
•
11:33 PM (GMT-06:00)
Konuşur
Ana Dil
,
Ana Dil
,
C1
,
B2
Hakkımda
✔ Native English and Spanish Speaker!
1000+ lessons taught on Verbling
HIGH-QUALITY AUDIO, VIDEO & INTERNET 🎤 🎥 🌐

I speak both Spanish and English which is by far the biggest advantage I can offer you and it's something that sets me apart from all other teachers on Verbling; when explaining Spanish grammar, syntax, and pronunciation, I will be able to use a language you understand. My classes are always 30-45 minutes of conversation in Spanish, followed by specific grammatical topics catered towards your level. I also provide a textbook at no cost to you, which will help create structure and organization to our classes.

I teach Spanish at an American high school and I also work as a Spanish medical interpreter during the Summer. Working with Spanish is what I do professionally, which is why you will appreciate having me as your personal tutor.

---------------------------------------------------------------------------------------
Here is what some of my current and former students have to say about my teaching style:

☑️ "Javier is a really great teacher, and brings a lot of materials to his lessons. He can tell where my strengths and weaknesses in Spanish are, and adapts his lessons to them. The lessons have have always been fun, and his knowledge of grammar and conversation in Spanish have made it incredibly easy to learn with him."
(David, Australia) 🇦🇺


☑️ "It's been a week since I had my last class with Javier, but we were able to review our past lesson. We also had a conversation in Spanish, and since he is a great teacher, I could understand new vocabulary words easily. Today, we discussed definite and indefinite articles and the lesson was enjoyable. If you want to learn Spanish and hone in on that skill, I would definitely recommend Javier. He is a great professor, and he connects with his students well. No pressure in his classes."
(Leo, Philippines ) 🇵🇭


☑️ "I highly recommend Javier. He is very personable, patient and has a great sense of humor. He tailors his teaching to my needs as a beginner and makes every lesson fun. He is an excellent teacher!" (Aneta, Poland) 🇵🇱


☑️ "Javier is an excellent tutor. He was patient and thoughtful throughout our lessons. He took the time to explain and address every question I had during our sessions. The lesson layout was intuitive and seamless and I made more progress than I anticipated. I highly recommend his services to anyone looking to learn or to improve their knowledge of the Spanish language." (Martin, USA) 🇺🇸


☑️ "Javier is a very personable and friendly teacher who made me feel at ease. He made sure to speak at a measured pace and clearly without it being slow which I found really helpful when processing the sentences. He also checked regularly throughout the lesson to make sure I had understood specific words or particular forms of grammar. I will be taking more lessons with him!" (Ominder, UK) 🇬🇧


☑️ "Javier is an excellent Spanish teacher. He's passionate about teaching and his classes are super interesting. He not only motivates me to speak with courage, but also explains grammar clearly with exercises to practice. In addition, he's also well organized by providing lesson reports after each class to track progress. I've been learning a lot from him and I highly recommend Javier to anyone who wants to learn Spanish." (FengFeng, China) 🇨🇳


☑️ "Javier is a great Spanish teacher! I appreciate his knowledge of both English and Spanish, it really helps me understand concepts in Spanish when he explains them from the mind of an English speaker. Same with accent, he is able to easily explain sounds I make in English that don't occur in Spanish. I appreciated that he asked me what I was interested in studying, and assessed my level of Spanish before making any assumptions. I really enjoyed both my 30 minute trial as well as first lesson with Javier. Anyone looking to learn Spanish should take a class with him!" (Alexandra, USA) 🇺🇸
Devamını Oku
Deneme derslerim
I open up your trial lesson with an introductory presentation in easy-to-understand Spanish. My hope for you is to get to know me better as we talk about each other's experiences, background, and language-learning goals.

From there, I will show you the digital textbook we use in class. I then provide examples of articles, books, and other PDFS that we will be using together. Afterwards, I will give you a brief interview in order to evaluate your level of Spanish.
Devamını Oku
Deneme Dersi
Tek Seferlik, 30 dakika
Öğretmen İstatistikleri
Bir saatte
4 yıl önce
100.00%
1.042
12.3 ders ortalaması
5.0
Öğretme Başarısı
Yeni Başlayan
Üst Başlangıç seviyesi
Orta düzey
Üst Orta seviye
İleri düzey
Üst İleri seviye
Özgeçmiş

Eğitim
Masters of Science of Education
Fort Hays State University - Kansas, USA
Spanish and Portuguese Studies
University of Kansas - Kansas, USA

Çalışma Deneyimi
Spanish Medical Interpreter
Wesley Medical Center - Wichita, Kansas
Spanish Teacher
Kingman High School - Kansas, USA
Tour Guide
Explora Hotels - Atacama & Patagonia, Chile

Sertifikalar
Certified Advanced Level of Spanish (ACTFL)
OPI - USA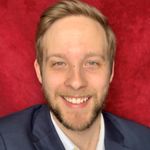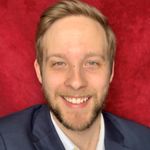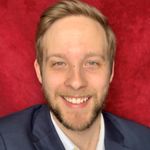 Cuando yo era niño . . . ¿Qué hacías?
Diğer öğretmenlere göz atın:
Deneme Dersi
Tek Seferlik, 30 dakika