Gelmiş geçmiş en büyük indirim! Ders paketleri %15 indirimli.
Kalan Süre:

06:06:20:06

(Kalan Kupon: 77)
Stephanie geçici olarak mevcut değil.
Dönüş tarihi 20 Nisan 2022.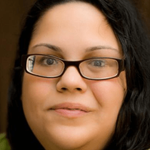 Stephanie Mojica
Amerika Birleşik Devletleri
•
10:34 AM (GMT-07:00)
Konuşur
Ana Dil
,
C1
,
B2
,
B1
,
B1
,
B1
,
A2
,
A2
,
A2
,
A1
,
Hakkımda
Are you going to take the IELTS, the OPIC, the TOEFL, the GRE, or the U.S. citizenship exam?

Do you need to learn Business English for job interviews and negotiating contracts?

Would you like to improve your writing skills in English?

Are you hoping to become a doctor, nurse, pharmacist, or other medical professional in the U.S. and need to learn Medical English?

Perhaps you speak Portuguese or Spanish as a native language and now you want to learn English.

Or you want to practice conversation with someone friendly, understanding, and intelligent.

I can help you with anything you just read — and more! :)

________________________________________________________________

ABOUT ME

I have 25 years' experience teaching ESL, general English, writing, editing, and proofreading.

I have been a "coach" to dozens of people looking for jobs, hoping to get more customers for their businesses, and even people writing books!

I have published articles in some of the best newspapers in the United States.

I am experienced with translations (Spanish-English, English-Spanish, Portuguese-Spanish, Spanish-Portuguese, Portuguese-English, and English-Portuguese).

I was born in the U.S. and speak English as my native language.

I speak an advanced level of Portuguese and have good skills in Spanish and Haitian Creole.

I am a certified IELTS specialist; I also have TEFL (advanced grammar add-on) and TOEFL certificates as well as multiple life/business coaching certifications.

I earned my bachelor's degree in Arts and Science from Athabasca University in Canada in 2005.

I have an LLM (Masters of Laws) in International Human Rights Law from De Montfort University.

I am a graduate student in American Literature and Culture at Harvard University Extension School.

As your teacher, I will always work to meet your needs.

See you soon!

______________________________________________

** IF YOU DO NOT SEE A TIME ON MY SCHEDULE THAT YOU LIKE, PLEASE DON'T BE DISCOURAGED. :) Send me a message and I will try my very best to add times to the schedule. **

______________________________________________

**I DO NOT TEACH CHILDREN UNDER 12 OR BEGINNERS WHO CANNOT SPEAK PORTUGUESE OR SPANISH.**

______________________________________________

POLICIES

1) Classes are 55 minutes.

2) I will wait 10 minutes for late students.

3) If a student is absent for a lesson, there will be no refund.

4) Should you need to cancel or reschedule a lesson, please send me a message at least 12 hours in advance.
Devamını Oku
Deneme Dersi
Tek Seferlik, 30 dakika
Öğretmen İstatistikleri
Aynı gün
5 yıl önce
100.00%
245
6.5 ders ortalaması
5.0
Öğretme Başarısı
Üst Başlangıç seviyesi
Orta düzey
Üst Orta seviye
İleri düzey
Üst İleri seviye
Özgeçmiş

Eğitim
Pluralidades em Português Brasileiro
Universidade Estadual de Campinas - Campinas, São Paulo, Brazil (Brasil) - Coursera Distance Education (Coursera EAD)
Earned 100% in advanced course taught only in Portuguese. (Ganhei uma nota 100% em curso avançado ensinei apenas em português.)
Bachelor of General Studies
Athabasca University - Alberta, Canada

Sertifikalar
IELTS Specialist Certificate
Global Language Training
Earned an "A" in 60-hour IELTS Specialist Course.
50-Hour Grammar Course
learnTEFL
120 Hour TESOL Certificate Course
International Open Academy
Testes causam desespero em muita gente principalmente naqueles naturalmente nervosos e parte do teste...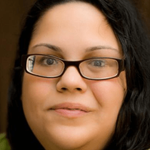 Diğer öğretmenlere göz atın:
Deneme Dersi
Tek Seferlik, 30 dakika