Stephen geçici olarak mevcut değil.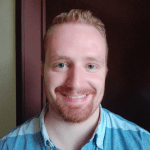 Stephen Rogers
Meksika
•
6:03 PM (GMT-06:00)
Deneme Dersi
Tek Seferlik, 30 dakika
Öğretmen İstatistikleri
Çok kısa sürede
2 yıl önce
100.00%
0
0.0 ders ortalaması
Yeni Öğretmen
Öğretme Başarısı
Yeni Başlayan
Üst Başlangıç seviyesi
Orta düzey
Üst Orta seviye
İleri düzey
Üst İleri seviye
Özgeçmiş

Çalışma Deneyimi
Valet Supervisor
TownePark - Redmond, Washington
I was responsible for all of the activity on the driveway in front of a hotel. I would greet guests, call taxis, handle the occasional problem and manage those under my supervision.
Hostel Attendent - Chile, Panamá
I worked in 3 different hostels as an attendant. (1 in Chile, 2 in Panama. I was responsible for checking people in, accepting payment, answering the phone, etc.. That's when I first started learning and really improving my Spanish. It was an amazing experience! I love meeting new people and learning new languages. ;)
Sales consultant
24 Hour Fitness - Redmond, Washington, USA
I had to approach random people in stores/malls and start up a conversation and talk about the gym. My coach/mentor has a lot of experience in sales and has taught me a lot about it. I really enjoy helping students improve their business English. =)
Online English teacher
Doğrulanmış
I've been teaching online for 2 and a half years and have given over 2000 lessons. I love it xD

Sertifikalar
TEFL Certificate of Achievement
Doğrulanmış
i-to-i
120 hour credit. I also took a 10 hour module on teaching one to one for a total of 130 hours
Diğer öğretmenlere göz atın:
Deneme Dersi
Tek Seferlik, 30 dakika