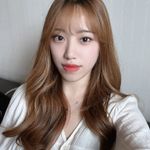 Suhyun Choi
Güney Kore
•
7:07 AM (GMT+09:00)
Konuşur
Ana Dil
,
B1
,
A1
,
A1
Hakkımda
Hello, my name is Choi Suhyeon.
I'm a native Korean living in Seoul, so I teach using standard Korean. At my university, I majored in Korean Language Education as a Foreign Language. I also have a Korean language teaching certificate from the National Institute of Korean Language. I believe that Korean should be spoken in class as much as possible to be fully immersed in Korean language and culture 😊

👩‍🏫 As a teacher, I think that the most important thing when you are learning a foreign language is to not be judged for making a mistake when practicing. I always try my best to make students feel like they can learn in my class with helpful feedback. I have experience teaching students from different countries, so I understand how difficult it can feel learning a new language.

📚 If there are certain topics or study material you want to learn like useful phrases when traveling in Korea, learning Korean using articles, or learning song lyrics then classes can be changed to fit that purpose.

📌 For more structured classes, I use PowerPoint to highlight key points with pictures, words, and audio. After class I will send you a homework pdf file so that you can practice reading and writing. I can also give feedback once you finish the homework and send the file.

Can't wait to see you in class!😊👋

✔ Please take note :
- You can not take pictures or record voice/video during class.
- All classes are 55 minutes.
( Trial lesson is 25 minutes. )
- If you do not attend the class without any notice, there will be no refund.



[Hangeul 한글]
- Korean alphabet

[Beginners]
◼ Beginner 1
- basic vocabulary and simple sentences
- simply communicate in a formal way in daily life.
- self-introduction, family introduction, location, daily life, etc.

◼ Beginner 2
- basic vocabulary and simple sentences
- communicate on personal and specific topics related to daily life.
- leisure activities plan, attire and color, ability and specialty, school events, etc

[Intermediate]
◼ Intermediate 1
- simply explain your experience or thoughts
- minimal communication about familiar topics and areas of interest
- Health, food, promise, gift, etc.

◼ Intermediate 2
- express opinions on topics in various fields
- communicate relatively fluently on familiar topics and tasks
- Occupation, personality, diet, local festivals, sports events, etc
Devamını Oku
Öğretmen İstatistikleri
Birkaç saatte
2 yıl önce
100.00%
835
15.5 ders ortalaması
5.0
Öğretme Başarısı
Yeni Başlayan
Üst Başlangıç seviyesi
Orta düzey
Üst Orta seviye
İleri düzey
Üst İleri seviye
Özgeçmiş

Eğitim
M.A Major of Teaching Korean as a Foreign Language
daejin university - Gyeonggi-do, Korea
Method of Teaching Korean as a Foreign Language

Çalışma Deneyimi
Korean teacher
multicultural center - Seoul, Korea
Teaching Korean to foreign students.

Sertifikalar
CERTIFICATE OF KOREAN LANGUAGE TEACHER
The National Institute of the Korean Language - Korea
The Korean language teaching certificate
TOEIC
ETS(Educational Testing Service) - Seoul, South Korea
This is a global assessment test that evaluates practical English skills necessary for daily life or international work. / Out of 990, I scored 820
Diğer öğretmenlere göz atın: