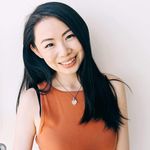 Summer Su
Avustralya
•
9:26 AM (GMT+11:00)
Hakkımda
Hi everyone, my name is Summer. I am a native Chinese (Mandarin) speaker from China who lives in Sydney, Australia. I have lived here over ten years, so I am fluent in both English and Mandarin. I am a really enthusiastic, happy and open-minded person who accepts different culture and beliefs. I am passionate about food, fitness, fashion, photography, and topics such as psychology and wellbeing. It would be a great pleasure to share my knowledge and life experiences with you.

Me as a teacher
Teaching is my passion. As a teacher I am very patient, supportive and creative. I've learnt the Methodology of Teaching Mandarin Chinese and experienced teaching different level of students for many years. I have also experienced learning a new language myself, which can be a fun and exciting challenge. I know it is not easy, it can be tough sometimes. We're more than likely to feel uncomfortable speaking a new language in the beginning, but that's OK. I am here to inspire you, help you to boost your confidence and achieve your language learning goals. I create a comfortable and relaxed environment for my students, making the process easier but efficient for them. I believe I will get you all ready to talk in a foreign language!

My lessons and teaching style
Before you start your journey, I always begin with a personalised analysis of each student's skill level. My lessons are highly dynamic, effective and efficient and I strive to make them fun and interesting.

Here are some areas I can help you with;
* Daily conversation
*HSK Preparation
* Listening and memory skills
* Gaining vocabulary, grammar and pronunciation
* Reviewing writing for grammatical corrections
* Any specific topics you are interested in
* Learning Chinese culture if you are happy to :)

My lessons will focus on the goals and objectives that you have or topics that you are interested in. My classes will be tailored to suit your needs. If you have specific topics that you would like help with, we can most certainly work on that!
Devamını Oku
Deneme Dersi
Tek Seferlik, 30 dakika
Öğretmen İstatistikleri
Birkaç saatte
2 yıl önce
99.00%
321
16.9 ders ortalaması
5.0
Öğretme Başarısı
Üst Başlangıç seviyesi
Orta düzey
Üst Orta seviye
İleri düzey
Üst İleri seviye
Özgeçmiş

Eğitim
Bachelor of Marketing
La Trobe University - Melbourne, Australia
Mandarin Teaching Training Program
Xinjiang University - Xinjiang, China
Methodology of Teaching Mandarin Chinese

Çalışma Deneyimi
Private Chinese Tutor
Sydney, Australia
-Taught struggling, average and advanced Chinese learning students. -Structured activities for interactive learning, including word analysis, reading understanding and fluency skills. -Prepared lesson plans to meet goals identified in students' individualised study plans. -Provided students with strong feedback designed to help them speak, read and write better.
Mandarin Teacher for Small Groups
Cultural Centre - Sydney, Australia
-Offered group tutoring sessions with small groups -Assessed current reading and speaking levels and planned optimal educational strategies to help students improve skills.
Mandarin Tutor
La Trobe University Hobby Club - Melbourne, Australia
Taught Mandarin and Chinese Culture for Mandarin Club Students
Diğer öğretmenlere göz atın:
Deneme Dersi
Tek Seferlik, 30 dakika