Gelmiş geçmiş en büyük indirim! Ders paketleri %15 indirimli.
Kalan Süre:

00:19:22:23

(Kalan Kupon: 11)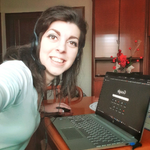 Valentina Pellegrino
İtalya
•
5:32 AM (GMT+01:00)
Hakkımda
Hello everyone!

I'm Valentina, an Italian native biologist with a strong passion for teaching!
I love teaching and sharing my knowledge with people! I have a dream: share and teach all my knowledge and experience about the biology and the wonderful Italian language to students all around the world!
Teaching has always been one of my passions. I'm a passionate lifelong and friendly teacher with more than 4 years of teaching experience.
In addition to biology lessons, I teach Italian language since January 2019.
I started teaching Italian through online platforms to international students from the US, Australia and Europe.

Do you want to learn the Italian culture or would you like to speak Italian soon? I'd be very glad to help you! We will work with a different set of materials about grammar, rules, your doubts, reduction of accent and Italian accent, but above all we will also focus on real conversations where you'll be able to learn new vocabulary for your italian! My materials include PDF, Word and Powerpoint documents, share screen, exercises that we are going to do together during the lessons, homework for you and whatever you want based on your requests.

I also do exercises for their ITALIAN TESTS SINCE A1-C2 together with the students and TRANSLATIONS OF DOCUMENTS from English to Italian and vice versa.

The needs of each person are different, what I try to do is understand your learning method and help improve it every day with patience. Start talking Italian with me slowly gaining the right confidence for when you will visit Italy! DON'T BE AFRAID OR ASHAMED TO SPEAK ITALIAN NO ONE WILL JUDGE YOU FOR THIS OKAY? ☺

When you book a lesson, I'll contact you to find out what your level is, your goals so that we can obtain the best study plan for you. I'll personalize it as much as possible to suit your preferences.

I hope you will contact me and give me an opportunity to help you :)
I look forward to hearing from you soon!


👉 Keep learning!
Now it's time to go beyond the classroom, and LIVE your ITALIAN! Have a great weekend!

Best,
Valentina


5% off if you use the code LEARNITALIANWITHVAL on your lessons with me! I'm waiting for you ☀️

https://www.verbling.com/checkout/tutoring/5dc99cc929d5c000077f5bca?coupon=learnitalianwithval&num_sessions=1&options=1

Devamını Oku
Deneme derslerim
For beginner students we can see the pronunciation and the Italian sounds or the main phrases that can help you when you are here in Italy to communicate with Italian people.

We can also have a conversation based on your goals that allows me to create a study plan for you.

I'm looking forward to hearing from you soon!
Devamını Oku
Deneme Dersi
Tek Seferlik, 30 dakika
Öğretmen İstatistikleri
Birkaç saatte
4 yıl önce
100.00%
941
20.3 ders ortalaması
5.0
Öğretme Başarısı
Yeni Başlayan
Üst Başlangıç seviyesi
Orta düzey
Üst Orta seviye
İleri düzey
Üst İleri seviye
Özgeçmiş

Eğitim
Biologa
Università degli studi di Milano Bicocca - Milano

Çalışma Deneyimi
Italian Tutor
Doğrulanmış
Tandem - Online
Insegnamento della lingua Italiana scritta, letta e parlata.
Italian Teacher
Doğrulanmış
Verbling platform - Online
Tutor di Italiano online a studenti internazionali. Insegnamento e correzioni della lingua Italiana scritta, letta e parlata. Online Italian tutor for international students. Teaching and corrections of the written, read and spoken Italian language.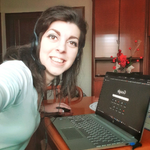 13 gün önce
•
Yorumlar: 0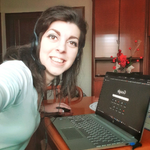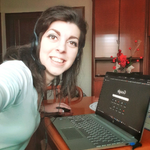 Diğer öğretmenlere göz atın:
Deneme Dersi
Tek Seferlik, 30 dakika