Gelmiş geçmiş en büyük indirim! Ders paketleri %15 indirimli.
Kalan Süre:

01:05:07:21

(Kalan Kupon: 22)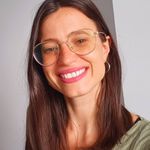 Verónica Viola
Arjantin
•
3:47 PM (GMT-03:00)
Hakkımda
¡HOLA! ¿QUERÉS APRENDER, MEJORAR O PRACTICAR TU ESPAÑOL CON UN NATIVO? ¡ACA ESTOY YO PARA AYUDARTE!
Mi nombre es Verónica y vivo en Rosario, Argentina, una de las ciudades más grandes del país.
Soy profesora de inglés como lengua extranjera y licenciada en inglés por la Universidad Nacional de Rosario. Trabajo como profesora de lengua extranjera en diferentes escuelas e institutos de mi cuidad desde hace más de ocho años.
Mis clases se basan en el método comunicativo, un enfoque que le da importancia a la interacción y a la comunicación como meta. Mis clases son a medida y se adaptan siempre tus necesidades. La primera clase tendremos una charla para evaluar tu nivel de español y conocer tus intereses. Podes elegir entre clases de español general o clases de conversación en las que usaremos material autentico como videos o artículos para fomentar y promover tus habilidades orales.
Mi principal objetivo como profesora es hacer sentir a mis alumnos cómodos y relajados en clase, divertirse y al mismo tiempo darles las herramientas para que puedan comunicarse y sobresalir en el uso del idioma. ¡Te espero verte pronto en mi clase! ¡Nos vemos! :)

Hello! My name is Veronica and I live in Rosario, a city in Argentina, one of the biggest in the country.
I'm a teacher of English as a foreign language and I have a bachelor's degree in English Language granted by Universidad Nacional de Rosario. I've been working as a foreign language teacher at different schools and institutes in my city for more than eight years.
In the last few years, after travelling through different countries and discovering new cultures, I realized that I would love to share MY culture, my language to the rest of the world, thus combining my two passions: teaching and language. So, I've decided to become a teacher of Spanish as a foreign language.
As regards my classes, they are tailor made and adapted to the student's needs. You can choose between general Spanish classes or conversation classes in which we'll use authentic material like videos or articles to foster your oral skill. My classes have a communicative approach and I always try to focus on all the areas of the language.
My main objective as a teacher is to make my students feel comfortable and relaxed in my class, while at the same time give them the tools to communicate and excel in the target language
So, if you want to learn Spanish in a comfortable atmosphere, full of learning, this is the class for you. I'm really looking forward to having you as a student. See you soon!



Devamını Oku
Deneme Dersi
Tek Seferlik, 30 dakika
Öğretmen İstatistikleri
Çok kısa sürede
2 yıl önce
100.00%
4
3.0 ders ortalaması
5.0
Öğretme Başarısı
Yeni Başlayan
Üst Başlangıç seviyesi
Orta düzey
Üst Orta seviye
İleri düzey
Üst İleri seviye
Özgeçmiş

Eğitim
Diplomatura en español como Lengua Extranjera
UCA - Argentina
Licenciada en Inglés
Universidad Nacional de Rosario - Rosario, Argentina
Teacher of English as a Foreign Language
Instituto de Educación Superior 'Olga Cossettini" - Rosario, Argentina

Çalışma Deneyimi
Profesor de español como lengua extranjera
Rosario, Argentina
Clases privadas de español para extranjeros en italki
Teacher of English as a Foreign Language
Instituto Adoratrices - Rosario, Argentina
Teacher of English as a Foreign Language
IATEL - Rosario, Argentina

Sertifikalar
Certificate of Proficiency in English
Cambridge University
Diğer öğretmenlere göz atın:
Deneme Dersi
Tek Seferlik, 30 dakika