10 Egyptian Arabic words you should be cautious while using it in other Arab countries!
The Egyptian dialect
is the most common dialect of the Arabic language. Therefore, you can use it in a smooth way not only in Egypt but in most Arab countries, but as usual in any rule there are exceptions!
In this article, I will introduce you to 10 common Egyptian words that you should be cautious while using it in some Arab countries because they may sometimes put you in funny situations or in embarrassing situations!
In Egypt, the word "عافية" means
(wellness)
, so if you meet someone and want to pray for him or thank him you can say:
ربنا يديك الصحة والعافية
or
الله يعطيك العافية
(May Allah give you health and wellness)
But if you are in
Morocco
and said this prayer to one of them you'll be in trouble, because the word "عافية" in Morocco means
)fire(
So any Moroccan will think that you ask Allah to give him a fire !
"براد" in the Egyptian dialect means the (
teapot
), is the container in which the water is heated to prepare tea. But if you are in the Levant and ask someone to bring "براد" they will bring you something opposite, because "براد" in the
Levant
means
(Refrigerator)
:)
The "العظم" in Egypt and most of the Arab countries means of course the
(bones)
, whether for human bones or animal bones. But if you are in
Tunisia
and someone invited you to eat a dish of "العظم" do not be surprised because this word in Tunisia simply means
(eggs)
:)
The word "ماشي" in the Egyptians or Lebanese dialect means
(OK or agree)
, but if Egyptian and Yemeni met together and both said to the other "ماشي", it means that they did not agreed because Although the word "ماشي" in Egypt means ok, in
Yemen
it means "
not OK or not agreed
" !
The word "خدام" in Egypt is used as a literal meaning (
Servant)
or sometimes in the common language can be used to contempt from someone or describe him as a follower to bad guy, But in
Morocco
they used this word ordinary to say that this person is (
employee)
:)
6-
حوت (Hout)
The word "حوت" in the Egyptian language is used as the name of the (
whale
), that giant marine organism. But in
Tunisia
you will find fish shops offering you dishes from "الحوت"! Do not be surprised, because they are in Tunisia use this word in the sense of
(ordinary fishes)
:)
In Egypt, if you want to rest assured someone who looks like frustrated, ask him "مالك؟" It's a question meaning, (
What's wrong with you?
) And carries a kind of good emotion and willingness to share something that saddens others. On the opposite in
Sudan
if a person wants to despise anyone or wonder about something done by someone, he will ask the same question, but means (
What is this nonsense?)
And carry negative feelings and hostility towards the other person!
The word "لبن" for Egyptians means (
fresh liquid milk
), while the people of
the Levant and the Gulf
the word "لبن" means
(Sour milk)
while freshly milk called حليب (Haleib).
9-
دولاب (Dolaab
) When you are in Egypt and want to buy a "دولاب" you should go to the furniture shop because this word in Egypt means (
Wardrobes
) which is used in the bedrooms to store clothes, while if you are in Syria or Lebanon and you want to buy a "دولاب" you should go to tires shop because this word in
Syria and Lebanon
means "Car tires "
If you want to praise a person in Egypt and tell him that he is intelligent and knows how to behave in different situations, you can call him a "ناصح", because this word in Egypt means
)Intense intelligence person).
While you cannot do that in
Syria and Lebanon
because it is not considered a word of praise, it is a harsh and painful word because its meaning in Syria and
Lebanon
(
the very fat person)
:)
23 октября 2018 г.
Mi vida antes del Covid- 19 (IMPERFECTO) A-2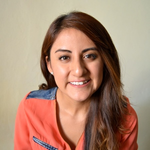 Alejandra Santiago
7 августа 2020 г.
팔랑귀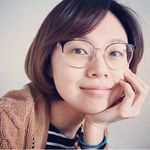 The Origins of popular English Idioms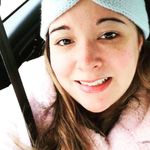 Jen Mc Monagle
7 августа 2020 г.