5 Reasons To Offer Turkish Classes To Your Employees
It is really nice to offer classes your employees in many subjects especially language. Choosing the language is rather easy, you can always choose popular languages like English and Mandarin or languages that your business companions speak.
Here are 5 reasons why you should offer Turkish language for your employees.
1. It is a very Accessible Opportunity
There are many Turkish speakers who are specialized in teaching in many countries. Even there is always an online teacher that your company can benefit. Also, many teachers willing to provide extra practice materials for their classroom.
In addition, it can cost way lower than offering other languages to your employees.
What does it mean to be a key language?
A key language -I just made up the term- is a is a language has many common sides with many languages.
If you are an English speaker (I assume yes, as you can read this) you should definitely learn Turkish. You can use Turkish as a transition language to learn many other languages of the world. Because it is a SOV language (Subject Object Verb as sentence structure) whose grammar is pretty different than languages like English (SVO order). Also, Turkish is a language full of suffixes, actually formed with suffixes. As a result, learning other languages, like Arabic, can be easier after understanding Turkish structure.
3. It will Improve the Way Your Employees Think
Like solving math problems, working on a foreign language with a different structure is a very good brain exercise. Also,learning a language is experiencing a different perspective. Even getting through A2 level, you will see that they are improving in their daily tasks too.
4. You will Have a Team of Turkish Speakers
Please "discover the potential". You can end up working with a Turkish speaking company sometime soon. Of course, they will have a team to speak your language or at least English with you but it is always polite to know your companion's language.
It also makes the business trips more enjoyable by reducing the needs for a interpreter.
5. You can Turn Working from Home to Work & Study from Home
During Covid-19 times, many people are working from home. It turned out that, everyone does the same amount of work in a shorter time when working from home. So, it is a very nice time for improvement. You can offer Turkish language courses along with mini courses like public speaking to make the best out of the current situation.
2020年5月4日
Mi vida antes del Covid- 19 (IMPERFECTO) A-2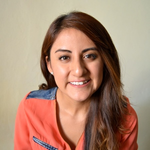 Alejandra Santiago
2020年8月7日
팔랑귀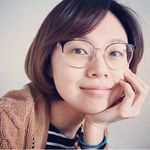 The Origins of popular English Idioms