5 TIPS TO LEARN ANY LANGUAGE
Do you want to learn a new language? But at the same time you feel that you do not know how to start or what to do to stay on your goal? I invite you to read these tips so you can learn any language and not give up during the process.
This time I want to give you some tips to learn any language in general, they are the five fundamental pillars for me to learn any language, which I know a lot because I applied these tips in my process of learning the English language a few years ago.
In my opinion, the first thing you need to learn a language is
Motivation.
Motivation

is the most important thing. It's the first thing you need. It can be, as the text says, a job, studies, travel, simply personal improvement, be able to achieve something that you might not have been able to do. It is what you have to do that you want to fulfill that goal, that you want to reach a place, motivation is going to be the engine of your learning, is going to be what pushes you not to leave it, to keep fighting to keep trying. I will not fool you, it will not be easy, it will be a difficult, long process, but it will be worth it.
The next thing you need is, of course, time.
Time
why? because you can not learn Spanish or English or any language by spending two hours a week. It's great that you have two hours a week with a tutor, but then you have to spend a lot of your time, you have to have a little time every day for your language. If not every day, every other day, but you can not learn with only one hour or two hours a week of tutoring. You have to look for material, you have to watch movies, you have to listen to songs, you have to read. You do not have to do all this five hours a day, no, but you do have to be very clear that you have to put time, if not impossible. You can not pretend that only with the time you are with your teacher, you learn. Your teacher is only a guide, a person who helps you understand the difficult parts, namely, which path you have to follow to advance, a person who helps you practice, but it is not everything.
The next thing we need, of course, is effort.
Effort, effort, effort
.
Why? Because it is difficult. You will find many difficulties and you will need that effort. You will feel insecure, afraid, nervous, embarrassed, but you have to keep moving forward. Do not stay, do not stay in your comfort zone. If you leave your comfort zone, I promise you that you will learn much faster and, as I say in the text, that the reward will be enormous
This is one of the basic pillars, one of the most important things:
Constancy
. Because we used to say that in order to learn a language, you need time, but it's worth nothing that you spend or spend five hours a day and then never study again or do not study in a month. You have to do it every day, it has to be a daily job. You have to use different tools, as we said before: songs, movies, writing, reading, everything.
And, finally, patience. The
Patience
that we would call that acceptance of frustration, that control of frustration and failure management because there are days, as we say in this text, to learn a language, it's like a roller coaster. Some days you are very, very high, but the next day you say "I do not remember anything". That is normal, it is the logical and normal process, everyone happens to him. When we learn the present it takes us a few days to learn the present and memorize the conjugation of the present. When we finally do, we go to the past or to another time, to the present continuous and when we return to the present we realize that we have forgotten almost everything. It does not mean you have to start from scratch, you just need a review, a quick review and you'll remember it again, do not worry. That is why it takes patience, managing frustration and above all you know that it is something that happens to everyone, it does not happen to you alone. For me these are the five most important pillars to learn any language
Come on!! Dare to learn a new language and never give up, in the end you will see that it will be something wonderful!
Do not hesitate, put as soon as possible, have a motivation, use time, put your effort, be constant and have patience and I promise you will get it.
2018年9月24日
Mi vida antes del Covid- 19 (IMPERFECTO) A-2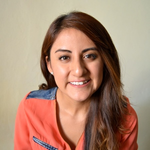 Alejandra Santiago
2020年8月7日
팔랑귀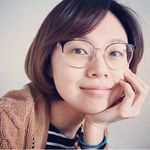 The Origins of popular English Idioms