6 Youtube channels to learn Spanish for kids
Since most of schools are on a break, parents wonder what they do with their kids at home. What about learning Spanish on Youtube? Music and videos are a great way to introduce a foreign language to children, and Youtube offers a great variety of content for the little ones to get entertained and learned. These are some of the channel I mostly use with my students and they seem to like the most.
This channel offers children songs with colorful animations and catchy rhythms. The vocabulary is simple and pronunciation is clear and it is suitable for babies up to primary school.
Toycantando has a great selection of fairy tales stories that children can identify easily. Also the videos include songs and some highlighted vocabulary.
If you child loves dancing, this is the perfect choice! Cantajuego offers a lot of coregraphies that are fun and easily to follow for children. While dancing, make them sing, which helps to their active listening skills.
Rockalingua is a website that specializes in Spanish teaching to children through music. While there is a paid subscription to get full access, on their Youtube channel you can find a lot of catchy songs and downloadable worksheets from their website. It is a complementary way to introduce new vocabulary and grammar to children in a fun way.
Calico Spanish offers a story-based Spanish learning method for children with characters, songs and videos. As Rockalingua, you can get some free printables and also paid for a full-access subscription.
Basho & Friends covers a variety of topics from grammar, vocabulary and culture. Also it has sing-a-long versions of their most popular songs so children can get more fun!
So there you have it! In times of crisis we manage to take the most advantage of what we usually do and we so much technology around us, it is time to get the best of it.
2020年3月24日
Mi vida antes del Covid- 19 (IMPERFECTO) A-2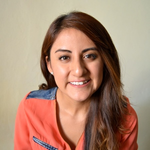 Alejandra Santiago
2020年8月7日
팔랑귀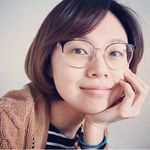 The Origins of popular English Idioms