"CLIL" - a great methodology!
Content and Language Integrated Learning (English Language Learning)
I currently work in a bilingual school which uses CLIL methodology. I wanted to share some information about CLIL with you as I believe it is an extremely successful methodology which has many advantages, both academically and socially.
What is special about CLIL?
•It promotes communication across cultures and prepares learners for being international citizens.
•The course aims to teach language and subject matter simultaneously, with certain subjects being taught in the L2 (second language/non-native language), for example Natural Science is taught in English.
•If English Foreign Languages learners are at initial stages of transition in the immersion class, then the subjects to taught in the L2 should be easier to tackle, such as music, sport or art.
What are the classes like?
•The course should include a variety of material and techniques to reinforce the language.
•The subject determines the language that is taught.
•The language and subject is adjusted to fit the students level.
•
ACTIVE LEARNING!
- Learn by doing
•
Extra-linguistic input (visual)
is a key focus: photos, drawings, time-lines, maps, posters, word banks, and gestures like role play activities, games, demonstration.
•
Cooperative
learning:
A good level of interaction between student and teacher, whereby language support is provided when necessary.
•Progress is continually assessed.
•Teaching staff at this level can be NON-NEST (native), in contrast they should be
specialists in their
field of study.
• However, a good command of the (L2) is required, preferably C1.
•For higher levels of immersion (bilingual school), other subjects could be taught in English which require a better command of the L2, including:
2018年10月18日
Mi vida antes del Covid- 19 (IMPERFECTO) A-2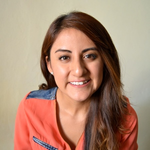 Alejandra Santiago
2020年8月7日
팔랑귀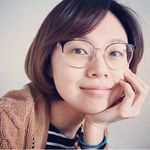 The Origins of popular English Idioms