Dificultad del español desde la perspectiva de un hispano hablante
La lengua española es reconocida como una de las más bellas y sensuales del mundo. Expertos afirman que es fácil de aprender debido a su estructura y a los sonidos que la caracterizan. Otros, aseveran lo contrario; el español es una lengua difícil de aprender y pronunciar. En tu opinión, ¿cuáles son los aspectos que deben ser evaluados para determinar cuán difícil es la lengua española en comparación a otras?
Para establecer la complejidad de la lengua, es necesario evaluar a cientos de estudiantes de diversas culturas. Asimismo, realizar una investigación para determinar un nivel promedio de los estudiantes mediante un programa de estudio común que incluya horas establecidas e instructores quienes posean óptimas competencias.
Por otra parte, ¿es posible adquirir algún conocimiento sin la interferencia de nuestra lengua materna? Nuestra madrelingua influye cuantiosamente en el proceso de adquisición de un nuevo idioma. Este es uno de los problemas que obstaculiza la determinación de la dificultad del aprendizaje del español.
En mi opinión, es absurdo decretar cuál lenguaje es más fácil o difícil respecto a otro. Creo que existen infinitos aspectos fisiológicos, patológicos, psicológicos, etc… los cuales pueden intervenir en el proceso de aprendizaje de otro idioma. Lo más importante es saber el propósito del porqué lo necesitas; qué significa dominarlo, según tus anhelos; y si vas a disfrutarlo desde el comienzo.
Please, do not hesitate to disagree or share your opinion with me. Do not worry about your spelling or level of Spanish. I am content to answer your queries, in case of need. I hope you enjoyed my article.
By Chris CG, Santiago de Chile.
2018年2月22日
Mi vida antes del Covid- 19 (IMPERFECTO) A-2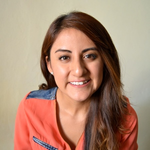 Alejandra Santiago
2020年8月7日
팔랑귀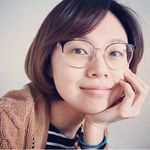 The Origins of popular English Idioms