Every language has idioms, and in English it is estimated that we have 25,000 idiomatic expressions!
Idioms are figurative phrases
. If you try to take the literal meaning of an idiom, it often won't make sense.
Here are 5 idioms using the word "edge". First, let's define the word edge. It is helpful to know the literal meaning when applying it to a figurative situation.
1) the outside limit of an object, area, or surface; a place or part farthest away from the
center of something. "the willow tree at the edge of the river" "standing on the edge of a cliff"
2) the sharpened side of the blade of a cutting implement or weapon. "a knife with a
The cutting edge:

involving the most important, exciting, or advanced developments of a particular subject
The university is conducting cutting edge research on renewable energy sources.
Microsoft has always prided itself on being on the cutting edge of computer technology.
On edge:

anxious and unable to relax
Brenda is on edge because the exam results should have been posted hours ago.
My new coworker interrupts me when I'm speaking, he really puts me on edge.
On the edge of your seat:

very interested and eager to know what happens next, especially in a film, book or sports match
Saturday night's final game had the spectators on the edge of their seats.
The new star wars movie had me on the edge of my seat from beginning to end.
To take the edge off (something):

weaken the intensity of something, especially pain
(Imagine removing the sharp edge of a knife, the knife would become dull/weak)
The painkillers helped to take the edge off the pain.
Cigarette smokers report that smoking takes the edge off a stressful situation.
(To be) rough around the edges:

having imperfections
Alex was well dressed for the conference, but his speech was rough around the edges.
Rob is a good kid, considering his parents are rough around the edges.
2019年11月27日
Mi vida antes del Covid- 19 (IMPERFECTO) A-2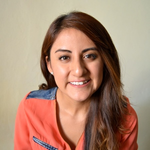 Alejandra Santiago
2020年8月7日
팔랑귀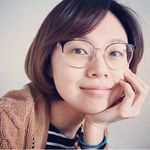 The Origins of popular English Idioms