Improve your Spanish with these 5 Youtubers
Youtube has come as a new competitor for traditional media. With easy access to anyone with a good internet connection, it offers a variety of content that goes from cooking recipes to news, video blog and so on.
So, why don't we use it to improve our Spanish? In the big ocean that is Youtube, there are amazing creators who also have impeccable pronunciation and diction, important skills if you want to be heard by your millions of subscribers.
Here are some of my personal favorites, which is very based on my likes but also it can be a good start on Youtube en Español.
<a href="https://www.youtube.com/channel/UCECJDeK0MNapZbpaOzxrUPA">Channel</a>.</p>
Luisito Comunica is a Youtube channel by Luis Villar Sudek where he takes his subscribers to aventuras muy chidas in Mexico and all over the world. The slow, relax and simple way he speaks, perfect for beginner – intermediate learners.
If you like traveling and knowing new places, this is a must watch! A personal favorite for me.
<a href="https://www.youtube.com/channel/UCNYW2vfGrUE6R5mIJYzkRyQ">Channel</a>.</p>
However, if you are more on the dark side, there is also someone for you. DrossRotzank is a Venezuelan Youtuber residing in Argentina and focuses on creepy and paranormal stories. Interesting facts narrated with his mysterious and low tone add a cool vibe to his videos, making it a great tool for beginners who wants to focus on pronunciation and even advanced learners who are looking for some out of this world vocabulary.
<a href="https://www.youtube.com/channel/UC7ZWBllAI9hFTGpCT6fYcYQ">Channel</a>.</p>
Here we have the first non-native speaker on this list. Holly is gringa (from the States) but goes between Spanish and English as it's nothing. On her channel, you can see videos in both languages and sometimes she also explains some grammar curiosities about them. Keep yourself entertained and educated!
<a href="https://www.youtube.com/channel/UCtPEEgAkcWmwxd90XrKbz8g">Channel</a>.</p>
Jea Eun Kim, known as JEKS, is a Korean YouTuber who has lived for many years in Mexico, so if it wasn't for her face you would never know she is NOT Mexican! JEKS mostly posts videos about her current life in Korea and differences between the former and Mexico. In Seoul, she hangs out with Juan and Cristian, a Colombian and a Korean who used to live in Costa Rica, and her many other Spanish-speaking Korean friends, so expect to have a fun mix on accents on her channel!
<a href="https://www.youtube.com/channel/UC-UcKEWOSpz0AfY33TrYw3g">Channel</a>.</p>
Yuko and Ernesto are a Japanese – Spanish couple living in Tokyo, Japan. Since they met in Spain, Yuko can speak really good Spanish and together with Ernesto, a Spanish teacher in Japan, they show us fun and interesting facts about the Asian country.
Probably the hardest accent to understand from the list (Ernesto is from Sevilla), but worthy since their video quality is just amazing. Especially if you are into Japanese culture.
So that's it, guys! Have you heard about any of these channels before? Are any other YouTubers you follow on the platform?
2018年4月12日
Mi vida antes del Covid- 19 (IMPERFECTO) A-2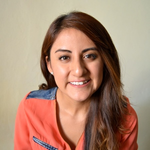 Alejandra Santiago
2020年8月7日
팔랑귀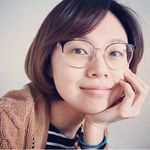 The Origins of popular English Idioms