Learn Cantonese from Stories (2): 關瓦斯 Turning off the Gas
I believe in learning a new language through short but interesting stories, such as the following joke -
Turning off the Gas
.
This is a simple joke that requires no additional explanation, however there are some necessary vocabularies you might need when reading it.
夫妻 [fu1 chai1] = 兩公婆 [leung5 gung1 po2] = married couple
丈夫 [jeung6 fu1] = 老公 [lou5 gung1] = husband
妻子 [chai1 ji2] = 老婆 [lou5 po4] = wife
火災 [fo2 joi1] = fire accident
洗手台 [sai2 sau2 toi4] = water faucet
Feel free to message me anytime,
regarding this article or simply being curious about Cantonese!
一對夫妻出去吃飯,妻子突然大叫:「啊!我忘了關瓦斯,可能會發生火災!」
A married couple went out for dinner. Suddenly, the wife shouted: "Oh! I forgot to turn off the gas. There could be a fire!"
一[yat1]對[deui3]夫[fu1]妻[chai1]出[cheut1]去[heui3]吃[hek3]飯[faan6],
妻[chai1]子[ji2]突[dat6]然[yin4]大[daai6]叫[giu3]:
「啊[a1]!我[ngo5]忘[mong4]了[liu5]關[gwaan1]瓦[nga5]斯[si1],
可[ho2]能[nang4]會[wui5]發[faat3]生[sang1]火[fo2]災[joi1]!」
丈夫卻安慰她說:「沒關係,反正我也忘了關洗手台的水。」
To comfort her, the husband said: "It's okay. Anyway, I also forgot to turn off the water faucet."
丈[jeung6]夫[fu1]卻[keuk3]安[on1]慰[wai3]她[ta1]說[syut3]:
「沒[mut6]關[gwaan1]係[hai6],
反[faan2]正[jing3]我[ngo5]也[ya5]忘[mong4]了[liu5]關[gwaan1]
洗[sai2]手[sau2]台[toi4]的[dik1]水[seui2]。」
2020年3月27日
Mi vida antes del Covid- 19 (IMPERFECTO) A-2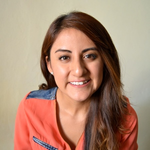 Alejandra Santiago
2020年8月7日
팔랑귀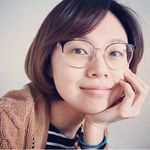 The Origins of popular English Idioms