Learning to Manage Time Effectively is a Key Skill in IELTS Reading
Did you know that the biggest challenge with IELTS Exam Reading section is managing your time effectively? You have 60 minutes to answer 40 questions in IELTS Reading and there is no extra time to transfer your question answers to the answer sheet.
Here are some IELTS strategy tips to help you to manage your time effectively:
Go straight to the Matching Headings Question and do this question first. This gives you an opportunity to get the general meaning of the text which will help you to answer the other questions that examine the text in greater detail. Cut down on time by reading the headings first. Do not read the whole text.
Do the Matching Information to Paragraphs question last. It is much easier to find the correct information and the right answer if you are more familiar with the passage from doing the other questions first.
Do not waste time reading the text word for word
GO STRAIGHT TO THE QUESTIONS. READ THESE FIRST, then read the passage.
The first passage is the easiest so try to spend the least amount of time on this passage.
Don´t waste time pondering difficult questions. Do the questions you find easiest first.
Most of the question answers follow the order of the text.
Use skimming and scanning skills to find the right word or phrase.
Don´t forget that PARAPHRASING is a key IELTS skill that will save you time in the Reading part of the exam. Paraphrasing questions helps locate the answers.
https://www.facebook.com/ieltsprepexamacademy/
https://www.verbling.com/teachers/78325962320582074756
2020年3月19日
Mi vida antes del Covid- 19 (IMPERFECTO) A-2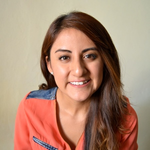 Alejandra Santiago
2020年8月7日
팔랑귀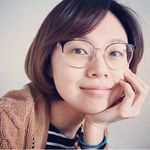 The Origins of popular English Idioms