Palabras claves para tus viajes
¿Tienes planeado
viajar
algún país de Latino América dentro de poco? Pero, no sabes nada de español. ¡No te preocupes!
En el presente articulo, te mencionaré las principales frases y preguntas que deberás de saber, para poder interactuar con locales del país que deseas visitar, ya que es muy difícil comunicarte si no conoces nada sobre el idioma del país. Por ello, el presente articulo te ayudará a expresar lo que deseas decir o hacer en el país destino, además, comprendiendo un poco el idioma, tendrás una experiencia más satisfactoria y podrás hacer amigos.✨
También, te animo a reservar una
clase
conmigo, para que de está manera puedas
desarrollarte mejor
y expandir un poco más de tu
vocabulario.
Así, podrás practicar con una nativa y te brindaré algunos consejos para tu
viajes
y te recomendaré lugares fascinantes.📚 🛫
FRASES Y PALABRAS ÚTILES / USEFUL WORDS & EXPRESSIONS
Hasta luego - See you later
De nada - You're welcome. / Not at all
No importa - It doesn't matter
No entiendo - I don't understand / No lo sé - I don't know
Quiero ... - I want / I would like ...
Muchas gracias - Thank you very much
antes - before / después - after
izquierda - left /derecha - right
¿Dónde está el servicio? - Where is the toilet?
¿Cuánto es? - How much is it?
¿Cuánto cuesta? - How much does it cost?
¿Qué hora es? - What's the time? ¿Dónde están ...?Where is ...? ¿Hay un banco cerca de aquí? - Is there a bank near here?
una oficina de correos - a post office
una agencia de viajes - a travel agent's
No hablo español (muy bien) - I don't speak Spanish (very well) ¿Habla inglés? - Do you speak English?
Hable despacio por favor - Please speak slowly.
¿Hay ....? - Is/Are there...? ¿Hay una piscina? - Is there a swimming pool? ¿Hay bares cerca de aquí? - Are there any bars near here? ¿Hay aparcamiento? - Is there a car park?
una habitación individual - a single room
una habitación doblea - double room
con / sin ducha / baño - with / without a shower/bathroom
un billete de avión - a plane ticket
un billete de avión - a train ticket
un billete de autobús - a bus ticket
el aeropuerto - the airport
la estación de trenes - the train station
la estación de autobuses - the bus station
Para mayor vocabulario y ayudarte a contar con una buena pronunciación, no dudes en reservar una clase conmigo. Gracias. / For more vocabulary and to help you have a good pronunciation, don't hesitate to book a class with me. Thank you.
Disfruta del viaje........
2020年6月16日
Mi vida antes del Covid- 19 (IMPERFECTO) A-2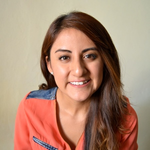 Alejandra Santiago
2020年8月7日
팔랑귀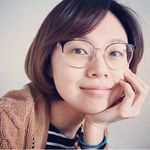 The Origins of popular English Idioms