Seeing is
passive
. We see something without trying. As soon as we open our eyes, we see things.
She's getting old. She can't
see
very well.
Looking is
active
. It's intentional. We can see something even if we don't want to, but we can only look at something deliberately.
She
looked at
me in a strange way.
I'm
looking
but I can't see anything.
He never
looks at
me when he talks to me.
Remember! We need to use
at
after
look
if there is an object.
Look
at
that dog! It's so cute!
Watch is also
intentional
, but we use it when we keep our eyes on something
for a long time
. We don't use
look
when we talk about moving objects, we use
watch
instead.
I love
watching
the sunset.
What do you like
watching
on YouTube?
2019年4月25日
Mi vida antes del Covid- 19 (IMPERFECTO) A-2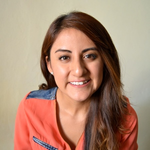 Alejandra Santiago
2020年8月7日
팔랑귀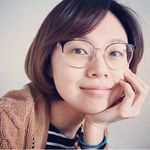 The Origins of popular English Idioms