Spanish presentations to complement your lessons.
If you are a teacher or a student who has previously learned a language at school or any type of language institute you might remember that the teachers, no matter how certified or experienced, they would always use books in class in order to have a structured learning program with examples, exercises and situational conversations.
The environment of online language lessons has brought many benefits, but taken away the possibility for teachers and students to work together using the same course or material.
The website www.studivox.com offers a solution for Spanish teachers who want to take advantage of all possible resources to teach the most professional lessons. The website offers very intuitive presentations that can be shown to the student via screen-sharing during the video-call, and include grammar explanations, examples, exercises and even proposed conversational exercises so that students can master any type of conversations.
The best part is that the course is well organized so that teacher and students will only need to follow the program in order to cover all grammar and conversational topics needed to become fluent.
Would you be interested as a teacher on these kind of tools or do you have your own teaching material?
What other type of resources do you commonly use for your tutoring lessons?
2018年1月5日
Mi vida antes del Covid- 19 (IMPERFECTO) A-2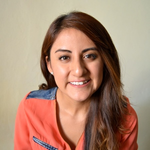 Alejandra Santiago
2020年8月7日
팔랑귀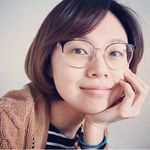 The Origins of popular English Idioms