Standard Arabic or Colloquial Arabic? That's the question.
A university student traveled to an Arabic speaking country to study more Arabic there. On his first day he went to a restaurant for breakfast willing to use the Arabic he had been learning at university back home. However, when he opened his mouth and ordered food in Modern Standard Arabic, the cashier laughed.
Why?
While the cashier understood the student's request very well, he responded in Colloquial Arabic, not Modern Standard Arabic. And that was the reason that student decided to study both varieties at the same time.
What is the difference between Modern Standard Arabic and Colloquial Arabic?
That university student has needed Arabic to read some university textbooks, to submit research papers in Arabic, and to study media. For those purposes Modern Standard Arabic was the best choice to make. However, for everyday use, using Modern Standard Arabic to order food at a restaurant, to take a taxi, or to do anything related to the locals, for example, would sound like a Shakespearean language; too formal and lofty.
While locals in Arab countries study almost all school and university subjects in Modern Standard Arabic, they do not use it in their daily conversations nor in communication. Even though they listen to the news in Modern Standard Arabic they comment on it using colloquial Arabic. And if you speak with them using Modern Standard Arabic, they will understand you, but they will answer in colloquial Arabic laughing thinking that "this is not how we talk here! Have you just came alive from one of Nageeb Mahfouz's novels?!"
What kind of Arabic should you learn then?
From my own experience as an Arabic teacher who has taught many varieties of Arabic, I would suggest that you should learn both Modern Standard Arabic and Colloquial Arabic.
I would recommend starting by studying only Modern Standard Arabic from 2 to 4 months in order to acquire the language structure. Learning Modern Standard Arabic (MSA) will help you become an early independent student and teach you important skills like looking words up in dictionaries, and how to read on your own. Remember that MSA is the written form of the language. After getting familiar with the Arabic structure and getting a sense of the culture, it will be much easier to start learning colloquial Arabic alongside MSA. You will be surprised how similar they are, and yet how different they sound!
So what is the difference, really?
After all, Modern Standard Arabic and Colloquial Arabic are still the same language, they are simply two levels or varieties of the same language. They share around 60% of vocabulary and sentence structure, but the main difference is pronunciation. Make sure that you start by learning MSA first, so that you can begin by learning the more difficult version and sentence structure first, then can begin learning the less formal and easier Colloquial Arabic communication. And please remember that whatever your level in MSA is, it will benefit you when you start learning colloquial Arabic. Nothing is ever wasted when it comes to learning Arabic!
2017年1月4日
Mi vida antes del Covid- 19 (IMPERFECTO) A-2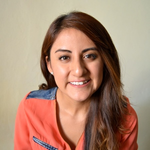 Alejandra Santiago
2020年8月7日
팔랑귀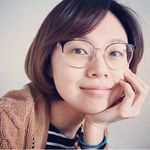 The Origins of popular English Idioms