Top 3 tips to help you learn Arabic
1.Use a systematic curriculum
.
One of the best ways to learn Arabic is to study the language
through a structured, systematic curriculum. You can find many of these courses in learning Arabic online or in your local bookstore. Online courses are a great option, as they offer you the scheduling versatility that many people with busy lives need. Other offline courses may offer CDs that you can use while traveling your car, while others come with textbooks and exercises to help you learn. Still others come with flashcards and learning tools that work for everyone – from children to adults.
2.Immersion into the Arabic culture
. Many people feel this is the best way to learn the Arabic language, since students who learn via immersion are surrounded by the language on a daily basis. This is also a good way to learn some of the slang phrases and expressions that are common in any language – you can bet you won't find all of these in an at-home CD study guide!
While immersion isn't for everyone, it can be a terrific learning experience for those yearning to learn about the culture, as well as the language. If you plan on traveling to a country that speaks Arabic, you'll be surprised how at quickly you pick up new phrases, just by listening to others speak.
3.The most important tip for learning Arabic is to dedicate yourself to learning
. Because Arabic is very different from English or the Romance Languages, you need to set aside time each day to study. Try to concentrate on learning two or three new Arabic words daily, and work on pronouns at first because there are many variables to these words. You'll also need to practice writing out the Arabic alphabet. Learning to read Arabic script can be difficult, since you'll need to train yourself to read from right to left and to pick out changing shapes from the cursive script. There are also many letters in the Arabic language that look very similar to each other, adding to your confusion. However, if you dedicate yourself to learning a few letters each day, you'll find that your understanding of the written Arabic language comes together faster than you think.
http://arabic.speak7.com/tips_for_learning_arabic.htm
2019年9月11日
Mi vida antes del Covid- 19 (IMPERFECTO) A-2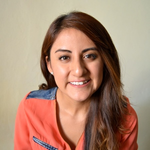 Alejandra Santiago
2020年8月7日
팔랑귀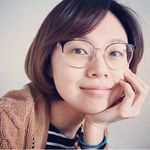 The Origins of popular English Idioms