🎵 Top 5 Songs to Learn English: SONG #1 "Penny Lane" by The Beatles 🎵
Listen to "Penny Lane" by The Beatles with lyrics HERE!
I think one of the best songs to learn English with is "Penny Lane" by The Beatles, for 2 reasons:
1. The song has a slow tempo, which means the singing isn't too fast. Although the song is still sung at a natural pace so if you can catch the words while listening to this song you should be able to catch what native English speakers are saying in a natural moderately paced conversation.
2. This song describes a real place, a street called "Penny Lane". The words in this song will give you vocabulary that you need to describe places.
Good vocabulary to listen for in "Penny Lane" by The Beatles:
🌠 BONUS PHRASE: "Pouring rain" means very heavy rain/ it is raining a lot! 🌧️ ⛈️ 🌧️
To understand the song even better take a look at the street view of "Penny Lane" on google maps. Have a look this link to the actual street "Penny Lane" on GOOGLE MAPS HERE!
TIP: rotate around on the street view of "Penny Lane" to see the world famous "Penny Lane" sign! 😄
Thanks so much for reading! If you like this article and are looking forward to the next song on the list of Top 5 Songs to Learn English please ❤️ heart ❤️ this article! Please leave a comment too, I'd love to hear what you think of the song and what YOU think are the best songs for learning English! 💬 🎵
2019年5月15日
🎵 Top 5 Songs to Learn English: SONG #1 "Penny Lane" by The Beatles 🎵
Mi vida antes del Covid- 19 (IMPERFECTO) A-2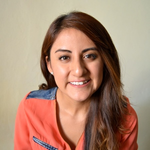 Alejandra Santiago
2020年8月7日
팔랑귀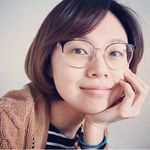 The Origins of popular English Idioms