旅(たび)する日本語(にほんご)その2:電車(でんしゃ)Travel Japan
今日の旅する日本語(きょう の たびする にほんご)
【この 電車(でんしゃ)は、急行(きゅうこう)ですか? 各駅停車(かくえきていしゃ)ですか?】
Is this an express or a local train?
にほん を たび したい ひとも、 にほんご を べんきょう している ひと も、
Whether you want to travel Japan or to study the language,
いっしょ に たび えいご を べんきょう しましょう!
Let's learn travel Japanese together!
急行列車は、一部(いちぶ)の駅(えき)に停まらない(とまらない)で目的地(もくてきち)へ
The express trains do not stop at certain stations and travel quickly to destinations.
各駅停車は、英語でlocal train。個々(ここ)の駅(えき)に停まり(とまり)ます。
Local trains stop at each station.
日本(にほん)を電車(でんしゃ)で旅(たび)すると、必ず(かならず)出会う(であう)日本語(にほんご)です。
You will definitely encounter these two words when you travel Japan through trains.
私(わたし)は、急行(きゅうこう)よりも、新幹線(しんかんせん)が好きです(すきです)。もちろん!
Of course I like the bullet trains (Shinkansen) better than the express trains!
2019年2月25日
旅(たび)する日本語(にほんご)その2:電車(でんしゃ)Travel Japan
Mi vida antes del Covid- 19 (IMPERFECTO) A-2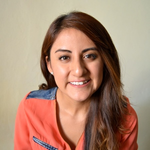 Alejandra Santiago
2020年8月7日
팔랑귀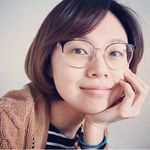 The Origins of popular English Idioms