Useful Tips to Learn English Prepositions
Prepositions and their rules can be really confusing to English learners because there are so many different ones, and choosing the correct preposition will sometimes depend on the word that comes before it and in some cases it will also depend on what comes after the preposition.
For example, we can use
with
or
about
after
upset
depending on the situation:
We use
about
+ something:
"I'm upset
about
what he said."
Let's look at another example. We say:
"I'm in a relationship
with
him."
"I'm married
to
him (...NOT I'm married with him)"
So do you see how memorizing the rules won't help you in this case? You might have read that we use
about
with
upset
so many times, but until you've produced a sentence with this combination multiple times, you won't retain it. A good way to practice would be to make a list of 5 or 6 different combinations and create your own sentences with them 2 or 3 times a week. Practice them until you learn them and change the list once a month.
Now let's look at some of the most common mistakes English learners make with propositions.
I'm interested
in
this job.
I'm interested about this job.
I'm interested for this job.
Are you afraid
of
spiders?
Are you afraid by spiders?
I might go out tonight. It depends
on
how I feel.
It depends of how I feel.
It depends from how I feel.
He's married
to
my sister.
He's married with my sister.
2019年4月25日
Mi vida antes del Covid- 19 (IMPERFECTO) A-2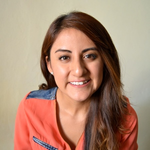 Alejandra Santiago
2020年8月7日
팔랑귀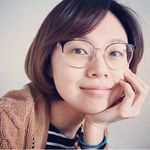 The Origins of popular English Idioms