Visiting Morocco: Learn to speak Moroccan Arabic the right way.
If you want to
speak
Moroccan
, and you already know the Arabic alphabet, then you won't need to go through this page.
If, however, you are not familiar with the Arabic alphabet, and have
no idea
how to read and write Moroccan Arabic
, then please continue reading.
On this page, I will tell you about the different languages of Morocco, the different ways of writing Arabic, and the approach I adopted on Verbling to teach Darija .
Morocco is known for its linguistic diversity.
In Morocco, we use Modern Standard Arabic in formal contexts, such as journalism, administrative procedures, and education.
And we use Moroccan Arabic in daily conversations, informal exchanges, TV shows, and so on.
Additionally, we also speak Amazigh, French, and Spanish both formally and informally throughout the kingdom.
One of the manifestations of Morocco's linguistic diversity is the headers of most formal documents.
As a matter of fact, we use three languages in such headers: Modern Standard Arabic, French, and Amazigh (written using the Tifinagh alphabet).
How do we write Moroccan Arabic?
In principle, we should write Moroccan Arabic using Arabic letters.
In formal contexts in Morocco, we seldom use Moroccan Arabic in the written form.
You will, however, see billboards and other marketing materials in Morocco using transcribed Moroccan Arabic, i.e. Darija written with Latin letters, also known as the Arabic Chat Alphabet. Which I tend to teach to most of my students because they prefer to accelerate in their learnings,since they don't need to focus on using the Arabic letters.
In informal contexts, on the other hand, Moroccans have different preferences, as some use Arabic letters while others use the Arabic Chat Alphabet( which I consider to be easier and a lot faster to acquire).
The Arabic Chat Alphabet is a popular way to write Arabic online.
This alphabet is often seen as confusing to non-Arabic speakers, though.
This is due to the peculiar use of numbers in the Arabic Chat Alphabet.For example,
Hello = Salam instead of ( سَلاَمْ)
how are you ?= labas 3lik?
Why do Arabic-speaking people transcribe Arabic using letters and numbers?
There are two reasons behind that.
The first reason is that there was a time when Arabic keyboards were not always available on computers and phones. Hence the need for Latin transcription in the first place.
The second reason is the absence of Latin equivalents for some Arabic letters.
To solve this problem, Arabic speakers had to come up with a solution to transcribe unique Arabic letters.
One creative solution was using numbers that somehow resembled the Arabic letters they were meant to transcribe, like 3 for ع and 7 for ح.
Arabic Transcription with

Amine.
To transcribe the Arabic letters that do not exist in Latin, I have opted for simplicity for my materials here on Verbling.
Therefore, we will use only the three numbers that have the most consensus online, i.e. 3 and 7 used to transcribe ع and ح, as well as 2 used for glottal stops.
So, to avoid using any more numbers, and consequently avoid any unnecessary confusion, we will use "kh" to refer to the Arabic letter that sounds like the Spanish "J".
And we will use "gh" to refer to the Arabic letter that sounds like French "r" in "Maroc".
Additionally, we will use the letter "t" to refer to both a regular "t" as in the word "tea", and an emphatic "t" as in "tall".
Likewise, we will use the letter "s" to refer to both a regular "s" as in "secret", and an emphatic "s" as in "sour".
Finally, we will use the letter "d" to refer to both a regular "d" as in "day", and an emphatic "d" as in "door".
Please note that we will also be using the Arabic alphabet as a mean to learn Moroccan Darija to embark yourself to learn formal Arabic in case you want to expand your learning.
So, if you have the time, energy, and motivation.
Ready to
learn to speak Moroccan Arabic
?
Drop me a message and let's discuss how we can fuel a good start to speak Darija.
2020年5月13日
Mi vida antes del Covid- 19 (IMPERFECTO) A-2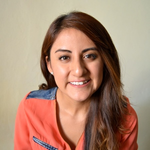 Alejandra Santiago
2020年8月7日
팔랑귀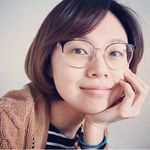 The Origins of popular English Idioms