What I have learned from 500+ hours of online teaching
Those of us who speak English as native speakers will never truly know what it is like to have limited English language skills or to face the daunting task of mastering English. Even a very experienced and knowledgeable ESL teacher cannot know exactly what it is to be a learner of English. The only way we as teachers can get close to the learning experience of our students is if we attempt to engage in learning a foreign language ourselves. I had a unique experience early on in my career as an ESL teacher where I found myself having to learn Portuguese as a third language. My own learning process, struggles, stumbling blocks, self-consciousness with speaking and difficulties with mastering grammar gave me a great deal of empathy and insight in the classroom with my first language Portuguese students and their sometimes challenging process of learning. I found that many of my students (especially school children who have formal English at school that is mostly not taught by native speakers or with ESL methodology) had become disillusioned and overwhelmed because they had atrophied in their learning and were stuck at a basic level with limited conversation skills. I had similar feelings about learning Portuguese for quite a while!
I have been teaching English online for a year now after many years in the classroom and was unsure of what it would be like to teach remotely. To date, I have had well over 1000 conversations with people from all walks of life and from all over the world. I have spoken to a diamond sorter calling in from a mobile phone from a remote village in India, academics, clerics, doctors, nurses, students, research grads, people calling in to speak from their workplace while on their lunch break, people needing help with a job interview, people in the oil fields of the Middle East, young fathers wanting to improve their professional credentials so that they can immigrate to a new country and make a better life for their family, a young Turkish teacher teaching English to a class of 40 students seeking advice on classroom management, diplomats, scholars, school children calling from their classroom in Italy and a farmer with goats bleating in the background plus many, many students needing help with achieving their band score for their IELTS exam, which is no small deal in peoples lives as it is a gateway to an academic or immigration dream.
What I have taken away from all of the conversations and online lessons I have taught is the rich, interesting and varied cultural exchange that takes place between teachers and students with online teaching. I have learned so much about people´s lives, culture, and traditions from parts of the world that I will never ever visit, from online teaching. The majority of my students have reasonably good grammar skills but find it impossible to practice their English skills in a natural way anywhere within their social sphere. The world of online teaching has truly opened up a window of empowerment and cultural exchange across cultures and time zones that benefit students and teachers alike as we learn from each other. What are some of your most memorable online teaching or learning moments?
2019年6月6日
Mi vida antes del Covid- 19 (IMPERFECTO) A-2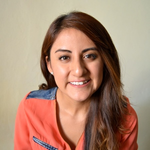 Alejandra Santiago
2020年8月7日
팔랑귀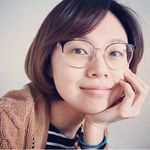 The Origins of popular English Idioms