Why do Koreans use "ㅋㅋㅋ" frequently?
Hello! This is my first time to write about Korean.
So, I prepared simple one to learn about Korean!
*Why do Koreans use "ㅋㅋㅋ" frequently?
: Firstly, you should know about the meaning of "ㅋㅋㅋ". Well, actually it doesn't have any meaning in only "ㅋ". Because it is just a consonant .
HOWEVER, when Koreans use "ㅋ" as many as they write, it has meaning.
Simply, "ㅋㅋ" means lol. So whenever you type lots of "ㅋ" it means LOL.
A- Hey, Sonia! Did you watch "Infinite Challenge(무한도전)" last night?
B- ㅋㅋㅋㅋㅋㅋㅋㅋㅋㅋㅋㅋㅋㅋㅋㅋㅋYeah!! I loved it when Jae Seok Yu said something about PDㅋㅋㅋㅋㅋㅋㅋ
"B" used lots of "ㅋ" that means she had lots of fun because it was SUPER FUNNY.
MOREOVER, you can use it when you want to say something sarcastically.
A- Sonia, something wrong?
B- Yeah, someone stole my wallet but there's no money, and it is a fake Louis vuitton wallet, luckilyㅋㅋㅋㅋㅋㅋㅋㅋㅋㅋㅋ
A-ㅋㅋㅋㅋㅋㅋㅋㅋㅋHe/She must be stupid.
Sonia, in this text, lost her wallet but it was a fake one and no money in there. She might be upset to be stolen her wallet, she is lucky though.
You will see lots of Koreans use "ㅋㅋㅋ" when you start to learn Korean.
There is another way "ㅎㅎ", I will write about it next post :)
2017年6月21日
Mi vida antes del Covid- 19 (IMPERFECTO) A-2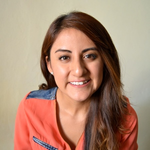 Alejandra Santiago
2020年8月7日
팔랑귀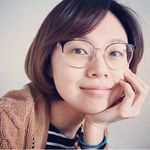 The Origins of popular English Idioms