Why should you want to learn Hindi ?
Language is a medium to communicate your expression with others and understand their expressions.
In these days, India is growing very fastly in term of economically, business, cultural and many more. In future, Hindi language will become the most spoken language in the world. Behind this India's population is also increasing parallel, that's why a lot of opportunities and probability of trade and business will come in near future.
Travel to India. India is one of the most exotic, fascinating and exciting places in the world. Its rich history and culture have significantly influenced the civilization in the East. India's wonderful heritage is manifested in its intricate temples, elaborate architecture and other awe-inspiring landmarks Learning Hindi will help you fully embrace the culture of Hindi with exotic Indian poetry, literature, wisdom, belief system, and philosophy. Hindi is based on Sanskrit which share common ancestry with many other languages around the world.
India is one of the most exotic tourist locations in the world. Picturing India one can imagine the wonders they can behold the fabulous white-domed Taj Mahal, cups of steaming chai tea, spicy cuisine, women's vibrant colored saris, intricate temples, sacred cows, elephant rides, rickshaws and bustling streets will inevitably come to mind. Visitors come to see Delhi's landmarks, enjoy Goa's sandy beaches, marvel at Karnataka's monumental architecture, experience Mumbai's cosmopolitan nightlife and admire the palaces of Rajasthan.
Most of people want to come India for picnic, trade & business. If they don't know the local language, culture and atmosphere they will not enjoy completely and face difficulty to grow up their trade and business. You can contact to me for learning Hindi grammar, vocabulary, fluency etc. If you want to visit in India, enjoy your trip, want to communicate in Hindi, want to watch Bollywood movies, want to read Indian classical literature or want to understand Indian culture, I invite you to start the journey with me by learning Hindi.
I will give you some daily phrases for your help:
What time is it? कितना बजा है?
It's 3 o'clock तीन बजे हैं
Give me this! ये मुझे दीजिये
Are you sure? आपको पक्का विशवास है?
Take this! (when giving something) ये लीजिये
It's freezing (weather) बहुत सर्दी है!
It's cold (weather) सर्दी है
It's hot (weather) गर्मी है
Do you like it? आपको पसंद है?
I really like it! मुझे बहुत पसंद है
I'm hungry मैं भूखा (M) / भूखी (F) हूँ
I'm thirsty मैं प्यासा (M) / प्यासी (F) हूँ
He is funny वह मज़ाकिया है
2017年3月14日
Mi vida antes del Covid- 19 (IMPERFECTO) A-2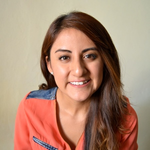 Alejandra Santiago
2020年8月7日
팔랑귀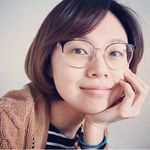 The Origins of popular English Idioms