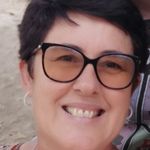 Sophie
義大利
•
9:45 AM (GMT+01:00)
關於我
Bonjour, my name is Sophie, I am a french native, from the south of France. I live in Italy and have been teaching French as a foreign language for over 15 years. I'm also a french examiner for DELF DALF diplomas (DELF (Diplôme d'Etudes en Langue Française) and DALF (Diplôme Approfondi de Langue Française) they are the only French as a foreign language diplomas issued by the French Ministry of Education.
Whatever your objective: to start French, to update your knowledge, to improve the fluidity of your expression, to enrich your vocabulary and your personal culture, to acquire the basics of professional communication or to prepare for the DELF DALF certifications, I adapt according to your needs and I personalize my lessons. I also teach teenagers over the age of 14 (following Verbling rules).
The goal being that you enjoy speaking French, we will choose themes that interest you.
For this, the use of authentic documents (dialogues, newspaper articles, songs, videos, etc.) is almost systematic; it allows the best possible scenarios.
Also, I create podcasts with my voice, podcasts of books, newspaper articles or dialogues.

Book a trial lesson for more. See you soon.

Bonjour! Je m'appelle Sophie, je suis française , je suis originaire du sud de la France. Je vis en Italie. Je suis diplômée en Fle(Français comme langue étrangère, spécialisé pour les enfants) et j'enseigne depuis plus de 15 ans. Je suis aussi examinatrice pour les certifications DELF DALF.
Quel que soit votre objectif : démarrer le français, remettre à jour vos connaissances, améliorer la fluidité de votre expression, enrichir votre vocabulaire et votre culture personnelle, acquérir les bases de la communication professionnelle ou encore préparer les certifications DELF DALF, je m'adapte en fonction de vos besoins et je personnalise mes cours. J'enseigne aussi aux adolescents de plus de 14 ans ( suivant les règles de Verbling).
Le but étant que vous preniez plaisir à parler en français, nous choisirons des thématiques qui vous intéressent.
Pour cela, l'utilisation de documents authentiques (dialogues, articles de journaux, chansons, vidéos,etc.) est quasi-systématique ; elle permet les meilleures mises en situation possibles.

Le plus, des podcasts personnalisés avec ma voix; des audios de livres, d'articles ou de dialogues .


Réservez un cours d'essai avec moi pour en savoir plus. A bientot.
更多
我的體驗課程
Un cours d'essai, pourquoi?
Un cours d'essai c'est important, pour faire connaissance, pour m'indiquer ce que vous recherchez et attendez des cours de français . Je vous dirai qui je suis, comment je travaille, quel matériel j'utilise . J'évaluerai votre niveau (attention, c'est une simple évaluation , pas un examen!) et je répondrai à toutes vos questions , en français bien sur ;-) L'apprentissage d'une langue demande motivation, régularité, patience et plaisir.
A bientot!

更多
老師統計資料
幾個小時內
3 年前
100.00%
1 136
16.4 平均課程數
5.0
履歷

學歷背景
Professeure lectrice
Université de Palerme - Palerme
Langues et littérature- Etudes interculturelles

工作經驗
Professeure de Fle
Association Le Français est à vous - Palerme, Italie
Atelier conversation pour adultes
Professeure de Fle
Collèges et Lycées de la Province de Palerme - Palerme et province, Italie
Professeure de Fle et lectrice dans les collèges et lycées
查看教授以下語言的更多老師::