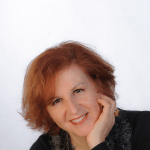 Litsa Pitsillidou
美國
•
11:53 PM (GMT-07:00)
關於我
My name is Litsa (Aglaia) Pitsillidou. I was born and raised on the island of Cyprus and have been living in the United States for many years. I speak fluent Greek and English with Greek being my native language.
I love teaching others both languages – Greek and English however I am here to teach you Greek! On a personal level teaching the languages is a way of bringing my two worlds together – Cyprus and the United States, my two home countries.
I offer a free 30 minute introductory lesson for the Greek language.

About Me
I love learning about different cultures and this is why I enjoy traveling. Language is an integral part of a culture and I love teaching and sharing with people about my language and culture.
I am intrigued as to how people live in different countries and always try to understand their way of life. I get closer to people when I understand their culture. I firmly believe that when we understand each other's culture and background we can gap our differences and resolve conflicts! This is the main reason why I teach people the Greek language. The result is a better understanding of the culture. Through teaching a language I can immerse people in the culture.
Furthermore, I can help people learn the language whose goal it is to use it while traveling; I can easily tailor the lessons around their trips.
Having 25+ years of experience in the corporate world I am eager to introduce people to the language for business purposes and teach them how to use it effectively in a job setting.

Qualifications & Experience
I am a native speaker of the Greek language. I studied the classics and have an in-depth knowledge of the Greek language which I never cease to use on a daily basis.
Proven success in teaching Greek cooking to students of all ability levels, with outstanding facility in communicating across cultures.
Having gone through the experience myself of coming to a country where I had to learn the language well, I am able to identify with newcomers to a Greek-speaking country and I can help them develop their language skills as well as adjust and learn their new environment.
I have a university degree from an American University and a TESOL certification. I have traveled extensively around the world.
I have worked for large multinational companies working closely with people from many different countries. Multicultural communication has always drawn me to jobs where I could put my skills into practice.
I am passionate about cooking and experimenting with foods. I gave Greek cooking classes for eight years. During that time I taught a lot about the Greek language, culture and cooking and I discovered I have a passion for teaching.

Teaching Approach
I always make my lessons fun because I find teaching languages enjoyable. I make my students feel comfortable and relaxed by asking them a lot of questions as to what their language goals are and in what time frame they want to achieve them. With the information they give me I create a realistic program to help them reach their goals without pressure and stress.
I base my teaching method on my student's learning style whether it's kinesthetic, visual, verbal, and auditory or any combination. I always adjust my teaching to meet my student's style.
In all of my lessons, I incorporate information about the Greek culture so there is a better and deeper understanding and connection with the language.
Let's chat and see how I can help you reach your goals in this language journey.
Thank you for taking the time to read my profile.


老師統計資料
非常迅速
3 年前
100.00%
0
0.0 平均課程數
新老師
履歷

學歷背景
B.A. Psychology
Adelphi University - Garden City, New York
Focus on Traumatic Brain Injuries

認證
T.E.S.O.L.
Oxford Seminars - Sacramento, California