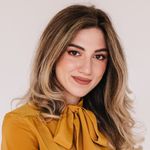 Angie
阿拉伯聯合大公國
•
1:52 AM (GMT+04:00)
使用語言
母語
,
C2
,
C2
,
B2
,
B1
,
A2
關於我
Learning languages is my passion. I enjoy learning the art of communication with people from different corners of the world.
I've always tried to self-teach myself languages, to me this process has made me aware of the difficulties surrounding language learning, and how to tackle them. I've lived and worked with people speaking over 50 different mother tongues, this allowed me to understand that learning is a personal experience, where one method does not apply for all. Therefore, I decided to customize my teaching and build it around personal learning profile, style, and history of the student. I believe that learning a language does not only allow you to speak it, but it teaches you the mindset, history, and culture of people who speak it. This is a goal which I aim to reach while teaching Arabic, I hope to transfer my Syrian culture through language, syntax, and grammar (In a fun way, away from rigid learning techniques!)
更多
老師統計資料
幾個小時內
6 years ago
95.00%
4.013
14.4 平均課程數
5.0
履歷

學歷背景
B.A Pharmacy
Russian Federation
International Baccalaureate Diploma
United World College Red Cross Nordic - Norway
Two year high school educational programme in English, taught in an English speaking boarding school with 200 students from 98 countries.
Language Teaching skills
United World College Red Cross Nordic - Norway
10 hours course focused on theoretical and practical aspects of language teaching. Grammar, syntax, and pronounciation.

工作經驗
Teacher
Independent - Norway, Russia
I have been teaching Arabic for non-native speakers in Norway and Russia. In the form of both online and face-to-face lessons.
Teacher
Kindergarten/ Children summer club - Russia
Working as an English teacher for Russian and Arabic speaking students. Ags ranging from 5 to 10 years old.
"Should I learn Ammiyyah (colloquial language) or Modern Standard Arabic first?" This is a question...
The goal behind the invention of language by homo sapiens almost 100,000 years ago was communication....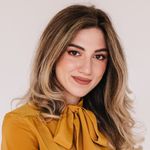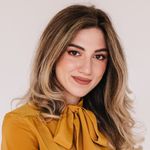 查看教授以下語言的更多老師::