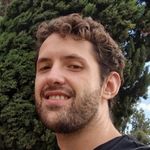 Duilius
阿爾巴尼亞
•
1:21 AM (GMT+02:00)
關於我
If you have ever been taught Latin using the traditional approach - those drab grammar books and endless translation exercises - you know how much of a slog it can be. Even after years of study, you may still find yourself struggling to comprehend Caesar's commentaries or Virgil's verses, which can seriously hamper your enjoyment of the text. This is where the Nature Method, also known as the inductive method, comes in. The approach emphasizes speaking and listening, treating Latin as a living language, and aims to eradicate the strain of constant mental translation. The ultimate goal is to teach students to read and think like an ancient Roman. From my experience and that of my colleagues, the Nature Method is incredibly effective, and the results are often remarkable.

Over five years ago, I embarked on a journey to learn Latin through the Nature Method, and it has been a game-changer for me. I was incredibly fortunate to have received tutelage from some of the world's most accomplished natural method Latin teachers, namely the Vivarium novum Academy. Since then, I have honed my skills and gained invaluable experience teaching the method to everyone from novices to Latin teachers.
更多
我的體驗課程
First, we'll start with a brief introduction to the Nature Method and its unique advantages over traditional teaching methods. You'll learn how the method can help you to read and even think like an ancient Roman, which will open up a whole new world of understanding and appreciation for classical texts.
But first I would like to know something more about you and your goals. See you!


更多
老師統計資料
幾個小時內
2 years ago
100.00%
82
10.0 平均課程數
5.0
履歷

學歷背景
Bachelor's degree
Institutum Pontificium Altioris Latinitatis - Rome
Christian and Classical literature
Classical High School Diploma
Gaetano De Sanctis - Rome, Italy

工作經驗
Guide at Villa Falconieri
Villa Falconieri - Frascati, Rome
At the historic Villa Falconieri
Editor
Vivarium Novum Academy - Frascati, Rome
Text editor at the publishing house of the institute

認證
Classical Studies
Vivarium novum - Rome
Focus in Latin and Greek language
查看教授以下語言的更多老師::