到期剩餘時間::

04:20:24:19

(剩餘優惠券: 55)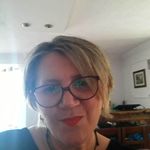 Jasna
波士尼亞與赫塞哥維納
•
5:30 AM (GMT+02:00)
For students who would like a trial lesson but feel 30-minutes isn't long enough. Please feel free to use this coupon for a full 60-minute trial lesson.
關於我
Hey Folks,

** Please note**
Due to the summer holidays, we are taking advantage of the warmer weather to do some much-needed home renovations. Unfortunately, this means my available times are quite limited and for now, the times I have made available are for July and August. After that, I may not be available to take any new lessons until the middle of September. I will still make every effort to connect with all lessons that have been booked. I wish you all a wonderful summer or winter, depending on where you live.
If you have any questions, I will still be available to answer them so please, do not hesitate to contact me via Verbling chat.
***************************************************************

Welcome to my virtual classroom. My name is Jasna and although the continent of Europe is home, I grew up in Melbourne, Australia but spent quite a few of my adult years in Brisbane.

I have been teaching English online since 2016 and I love my job. It has been a truly amazing experience meeting people from all over the world and helping them improve their English language skills.

My career in Australia was mainly centered around Finance & Administration, including my own business, which means I have had many years of practice perfecting business communication skills. I also have experience with marketing and copywriting.

If you are facing any of the internationally recognized English tests such as IELTS, Cambridge, PET or similar, not only have I helped many students prepare for these tests, I have also sat through the IELTS so I can help you with firsthand experience. I don't follow a set program. Instead, my program for you is based entirely on your individual needs.

Please, drop me a line and introduce yourself. I would love to help you achieve your goals to improve your English language skills. The best time to get started is right now so send me a message and let me know how I can help you. Better still, book a trial lesson and get started.

I hope to meet you soon.

更多
老師統計資料
一小時內
6 年前
100.00%
3.029
7.9 平均課程數
4.9
教學專長
American English
Australian English
British English
New Zealand English
履歷

學歷背景
Business Management
International Business Management Institute - Berlin, Germany
International Business, Marketing, etc
CEFR C1 English
British Council - Sarajevo, Bosnia Herzegovina
Cert. IV in TESOL
Inspire Education
Certificate II & II in Business / Small Business Management
TAFE Queensland - Queensland, Australia

工作經驗
Freelance Content & Creative Writer
Self-Employed - Remote
Content & Creative Writing, Web Pages and Marketing
Office Manager
Royal Interijeri d.o.o. - Bosnia Herzegovina
Administration, Import/Export, Sales, Accounts & Stock Control
Independant Bookkeeper
Self-Employed - Brisbane, Queensland (Australia)
Bookkeeping for contractors and small businesses, Tax advice, Translations
Office Manager
Majestic Plaster Interiors (Family Business) - Brisbane, Queensland (Australia)
Administration, Accounts & Marketing
Substitute Receptionist/Secretary
Various Employment Agencies - Brisbane, Queensland (Australia)
Administration, Accounts, Communications, Distribution, Translation, Import/Export

認證
CEFR Level C1
British Council - Sarajevo, Bosnia Herzegovina
查看教授以下語言的更多老師::