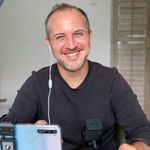 Max Tannchen
德國
•
3:34 PM (GMT+08:00)
使用語言
母語
,
C2
,
C2
,
C2
,
A2
,
A2
,
A2
,
A1
,
A1
,
A1
關於我
14 years of continuous and intense work have given me great, deep and varied tools and I have all the will in the world to apply them to guide you to the next level. I love my job. Helping students progress and become fluent in a language is a mission full of satisfaction, fun and intellectual challenges. It is truly an honor and a responsibility that I take on with great pleasure. My motivation is reflected in the classroom and in your progress.

My goal is your goal. I am able to completely adjust my priorities to get you what you need - your priority becomes my priority.
As in life, I propose to go directly to the situations that are most relevant to your life experience - in the first 20 minutes we will talk within situations imposed by life, work or an exam.
The second part of the lesson focuses on correcting homework - we develop style, grammar.
Finally, in the third part we explore texts and new topics, completing a cycle of improvisation, systematization and expansion of the language field and personal skills in German.

My strength: I create a safe and stable environment where the student feels comfortable. From and within that stable place, I stimulate the imagination with situations from everyday life and work. The student feels protected, and transported to the corners of the language they need to explore.
The second part, usually dedicated to the correction of the assignments, goes into even more depth on grammar, vocabulary and style. We correct a personal or professional diary, letters or presentations, questions and answers for an interview, or exam exercises done between lessons.
On a technical level, my strong point is the explanations and training in grammar. The student will realize that grammar really does get easier after a few lessons. In this sense, I never disappoint.

My main objective is that you achieve a natural feeling of connection with the language. I will do everything, using all available resources, to motivate you.

Write to me if you have any questions or if you would like to have a trial lesson at a much lower price than the normal one.

In addition to German, my first language, I am also fluent in French, Spanish and English and can work with Russian, Portuguese and Italian speakers.

I work on the basis of tailored work plans - adapted to your needs for a timely solution, full of useful and practical resources.
更多
老師統計資料
幾個小時內
7 年前
100.00%
2 012
15.3 平均課程數
5.0
履歷

學歷背景
Law Studies
Humboldt-University of Berlin - Berlin, Germany
German, European and comparative French-German law studies

工作經驗
German tutor
已認證
Verbling - Ubud, Bali, Indonesia
Teaching German to students of all ages, levels and to all purposes imaginable.
French Teacher
Alliance Française Buenos Aires - Buenos Aires, Argentina
French teacher to large groups, beginners
German teacher
Centro Universitario de Idiomas - Buenos Aires, Argentina
German teacher to large groups, beginners and intermediate students
Production assistant
DFFB, Deutsche Film- und Fernsehakademie Berlin - Berlin, Germany
Film Production Assistant - internship
Student counselor for the Humboldt University of Berlin
Humboldt University of Berlin - Berlin, Germany
Social work helping foreign students with legal requirements, their psychological well-being and locating financial resources.
Full time German, French, English and Spanish tutor
Freelance - Buenos Aires, Argentina and online to the world
Teaching students of all levels and ages, individually and in small groups (2-3), bringing them to their personal objectives in the language

認證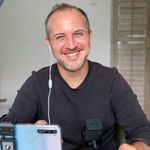 查看教授以下語言的更多老師::