Sandra Patricia 暫時無法授課。
他們會在 2021年7月6日 回歸。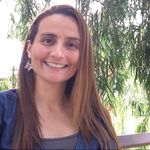 Sandra Patricia Rodriguez
哥倫比亞
•
8:01 PM (GMT-05:00)
老師統計資料
幾個小時內
6 年前
100.00%
706
18.1 平均課程數
5.0
履歷

學歷背景
International Communicator
World Games 2013 - Cali, Colombia
Diplomado Replicadora de Enseñanza de Lenguas Extranjeras
Universidad del Atlántico - Barranquilla, Colombia
Focus in teacher training
Licenciada en Lenguas Modernas
Santiago de Cali University - Colombia

工作經驗
Coordinator
English Summer Camp - Jamundi - Jamundi, Valle - Colombia
A 3-week bilingual summer camp for kids aged 5-10
Professor of English
Universidad Autónoma de Occidente - Cali, Colombia
Blended learning. Level V.
English Teacher
World English Language Centre - Jamundí, Valle, Colombia
Focus in communicative skills development
Foreign Languages Program Coordinator
Encausa Foundation - Colombia
Design, teacher training, and language teaching.
Kids and Teens Teacher
Colombo Americano - Colombia
Bilingual Communicator
Center of Applied Linguistics Dynet - Cali, Colombia
Research and textbooks production. Training teachers in a bilingualism program.
Journalist
El Magazín de la Gente Radio y TV - Colombia
Politics and Entertainment
ESP Teacher
Libre University - Cali, Colombia
English for professional career
Teacher
Colegio San Sebastián - Cali, Colombia
Spanish and Literature, Theatre, and English for children and teenagers

認證
English Proficiency Test
Cambridge Michigan Language Assessments - CaMLA - Colombia
Formación Tecnopedagógica en Ambientes Virtuales de Aprendizaje Blackboard 9.1
SENA - Cali, Colombia
Using technology to teach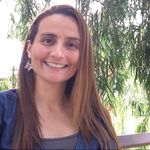 查看教授以下語言的更多老師::