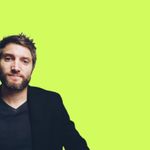 Wesley Craig Hoft
南非
•
5:08 PM (GMT-03:00)
I would like to meet new students so I am giving a 10 percent discount for a small number of students.
關於我
Hello, do you want to study English with a fun, friendly, and experienced teacher? I have always had such fantastic results with my methods. I love teaching so much, I also enjoy flying, surfing, tratravelingusic. I am a content creator online. I also have a variety of excellent materials.

Teaching: Vocabulary, Pronunciation, Structure, Fluency.
Focus: Travelling English, Examination preparation, Aviation English, Business English, Translations, and Job interview preparation.

Qualifications: TEFL certified.
I am a caring teacher. I take the time to help my students on their individual goals.

My teaching style is mostly conversational, I help students to improve their listening and speaking skills. I use a variety of topics with vocabularly lists. Once I am more familiar with my students I can create classes specifically for want my students need. I am very good at explaining grammar in clear, simple explanations. All ages and levels are welcome.

My classes are very relaxed and my students don`t feel stressed to make mistakes. I give my students a lot of talking time this helps them to develop quickly with alot of confidence!
I have a very good internet connection with a reliable computer.

Students always compliment me on the quality of my material and they always contact me to be their regular teacher.

更多
老師統計資料
幾天之內
منذ ٤ أعوام
91.00%
76
8.0 平均課程數
5.0
履歷

工作經驗
English teacher
EF English School - Cape Town, South Africa
Teaching English as a foreign language
English teacher
Jefferys Bay language school - Jefferys Bay, South Africa
Teaching English as a foreign language
English teacher
Park Idiomas - Jundiai, SP, Brazil
Teaching English as a foreign language

認證
TEFL
The International English School (TIES) - Somerset West, South Africa
Teaching English as a foreign language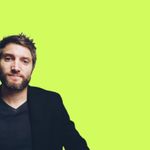 查看教授以下語言的更多老師::