3 fun tips to learn Mandarin 😃
Hello everyone😊 哈囉!你好 我是Eva Kuo
I am Eva, an language learner for years,
and started my Mandarin teaching journey two years ago.
My major was Japanese language and culture,
and I self study English most of the time.
In the past 5 years, I have figured out how to learn language in a better way.
The better way means more efficient, more accurate, and you actually know how to use it in your daily life, make the language not a subject but a tool for your to connect this world, and borden your horizons.
1. Make sure your Mandarin Input and Output are balance
Input ( listening , reading)
Output ( writing, Speaking)
When I learn English the first few years,I like to watched English series/films to learn
it, or read my favorite English novel. So I binge watched it, thought I would improve my English quickly. Of course it didn't turn out as I want it to be.Because I forgot a very simple learning method , I didn't practice Output enough. I didn't have a learning lesson plan, I just did what I like(and though it might works)
So have a throughout check to see what are you doing to improve your Mandarin at the moment, and what you have to add to make it more efficient :) and a good lesson plan is very important as well.
2.Use Mandarin to learn Mandarin (as much as possible)
Use your learning target language to learn that language!
This might be a little bit challenge at the beginning! But trust me, it's worth it.
A right learning material helps a lot.
I learn English through English.
I think it's possible to learn Mandarin through Mandarin as well, just have to put more effort at the beginning, So in my class I will use 80% Mandarin to explain, because English and Mandarin are totally different languages, if we use one on one translation to explain
every single words, It will be very difficult for students to speak a nature Mandarin ,and make it very difficult to achieve higher level.
3. Use Mandarin to keep your dairy
用中文寫日記 ✨ ( I always ask my students to do this)
This is actually my favorite way to learn a language.
Because it works so well !
It might be a little bit difficult at the beginning,
but you will find out you can use Mandarin to express yourself better,
and describe your day more lively. Furthermore, you can see your progress day by day.
So I highly recommend my student to do this, and I will give you review every week.
Thanks for your reading today, hope this post could help you on your Mandarin learning journey
, drop me a message for more information about Mandarin lessons/ personal lessons plan with me or any language learning question
😊
2020年4月3日
Mi vida antes del Covid- 19 (IMPERFECTO) A-2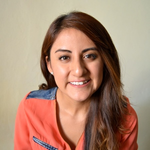 Alejandra Santiago
2020年8月7日
팔랑귀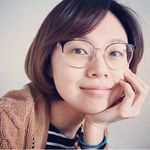 The Origins of popular English Idioms