50 acrónimos en inglés para chatear en Whatsapp
Los acrónimos son palabras formadas a partir de la primera letra o primeras letras de cada palabra en una frase o título. A veces, las letras recién combinadas crean una nueva palabra que toma el lugar en el lenguaje cotidiano. Usar esta forma abreviada de una palabra o frase puede acelerar la comunicación y crear abreviaciones en el contenido.
Escribir o chatear por medio de nuestros celulares se ha convertido en un hábito que usas a diario. Los acrónimos, comúnmente llamados siglas o abreviaciones son cada vez más concurrentes para ahorrar tiempo y escribir más rápido. Si chateas con un extranjero, puede que no conozcas o entiendas todas las abreviaturas, pero solo es cuestión de
practicar inglés
con esta lista de 50 acrónimos en inglés para Whatsapp.
¡ Conoce algunos de estos ejemplos y ponlos en práctica
ASAP
!
SIGLA
-
SIGNIFICADO EN INGLÉS
-
SIGNIFICADO EN ESPAÑOL
TGIF -Thank God it's Friday - Gracias a Dios es viernes
LOL - Laugh out loud - Reírse a carcajadas
YOLO - You only live once - Sólo vives una vez
BYOB - Bring your own beer - Trae tu propia cerveza
JK - Just kidding - ¡Sólo bromeo!
NIM - Not in the mood - No estoy de humor
GIYF - Google is your friend - Google es tu amigo
ACRÓNIMOS FORMALES INFORMATIVOS
SIGLA
-
SIGNIFICADO EN INGLÉS
-
SIGNIFICADO EN ESPAÑOL
Q4U - Question for you - Pregunta para ti
FYI - For your information - Para tu información
BTW - By the way - Por cierto
ASAP - As soon as possible - Lo antes posible
DOB - Date of birth - Fecha de nacimiento
JIC - Just in case - Por si acaso
JAS - Just a second - Espérame un segundo
JAM - Just a minute - Espérame un minuto
HTH - Hope this helps - Espero esto ayude
EOD - End of the day - Al final del día
BRB - Be right back - Regreso en un rato
AFAIK - As far as I know - Por lo que sé
ER - Emergency Room - Sala de urgencias
UFO - Unidentified Flying Object - Objeto Volador no Identificado
AD - Advertisement - Publicidad
ETA - Estimated time of arrival Tiempo estimado de llegada
SIGLA
-
SIGNIFICADO EN INGLÉS
-
SIGNIFICADO EN ESPAÑOL
TTYL - Talk to you later Hablamos después
BRB - Be right back - Ahorita regreso
BDAY - Birthday - Cumpleaños
U2 - You too - Tu también
AKA - Also known as - También conocido por el nombre...
CYA - See ya! / See you Hasta luego
B4N - Bye for now - Por ahora
NVM - Never mind - Olvídalo
DIY - Do it yourself Hazlo tú mismo
G2G - Got to go - Necesito irme
GF - Girlfriend - Novia/Amiga
PPL - People - Personas/Gente
OMG - Oh my God - ¡Dios mío!
UR - You are - Tú eres o tuyo
Y - Why - ¿Por qué? O Porqué
R U OK? - Are you ok? - ¿Estás bien?
2 NITE - Tonight - Esta noche
2017年11月6日
Mi vida antes del Covid- 19 (IMPERFECTO) A-2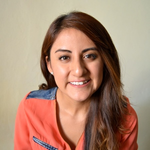 Alejandra Santiago
2020年8月7日
팔랑귀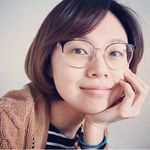 The Origins of popular English Idioms