If you want to learn Chinese for your work, you should learn some basic business Chinese vocabularies.
如果你想学习一些汉语来帮助你的工作,你首先应该学习一些最基本的商务汉语词汇。
Rú guǒ nǐ xiǎng xué xí hàn yǔ lái bàng zhù nǐ de gōng zuò, nǐ shǒu xiān yīng gāi xué xí yī xiē zuì jī běn de shāng wù hàn yǔ cí huì.
Wǒ fēi cháng xǐ huān zài zhè gè gōng sī gōng zuò.
I really like working for this company.
Wǒ xī wàng nǐ néng wèi wǒ zài zuò yī gè shì cháng diào chá.
I hope you can do another market research for me.
3、 企业 ( qǐ yè) Enterprise
Tā men xiàng zhè gè qǐ yè tóu zī le dà liàng zī jīn.
They invested much capital in the enterprise.
3、 投资( toó zī ) Invest Investment
Tips: This words can be used as noun or verb.
Wǒ jiāng duì zhè gè gōng chǎng tóu zī.
I will invest in the factory.
Nǐ shì rú hé píng gū zhè gè xiàng mù de tóu zī huí bào de?
How do you evaluate the return on investment of this project?
Nǐ yǒu yín háng zhàng hù ma?
Do you have any bank accounts?
2019年9月27日
Mi vida antes del Covid- 19 (IMPERFECTO) A-2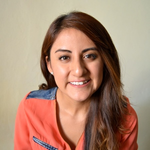 Alejandra Santiago
2020年8月7日
팔랑귀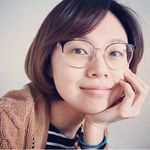 The Origins of popular English Idioms