For Chinese Beginner / Learning Chinese Characters – Simplified vs. Traditional, deciding whether to learn to write
Simplified vs. Traditional?
Should you learn to simplified Chinese characters or traditional Chinese characters?
Simplified characters are the official version of Chinese characters used in mainland China. As the name implies, simplified characters are a simplified version of the traditional set of characters used historically in China.
Traditional characters are still used in Taiwan, Hong Kong, and Macao. Traditional characters are also commonly found in overseas Chinese communities. Which set you choose to learn will depend on your goals. If you are studying for the HSK exam, going to mainland China or interacting a great deal with people from mainland China, then you will probably wish to study simplified characters. Alternatively, if you plan to go to Hong Kong, Taiwan or Macau, then perhaps you may wish to study traditional characters.
Although it is certainly possible to learn both set of characters, most people choose to study one type of characters first. After they have sufficiently mastered that type of characters, they can then move on to study the other type. Fortunately, many apps (including dictionaries) have the ability to easily switch between simplified and traditional characters which makes dealing with them a lot easier.
Should you learn to write Chinese characters as well?
If you plan to use mainly electronic forms of communication (i.e. email, text messages etc.) then you could get by with just learning to recognize Chinese characters and typing them in pinyin (which is the common method of inputting Chinese characters electronically).
However, learning to write Chinese characters can help you memorize them more thoroughly and leaves open the possibility of communicating by handwriting as well.
In addition, by writing Chinese you can have greater appreciation of Chinese calligraphy and related aspects of Chinese culture.
Recommended APP for learning

Chinese characters:
One very-well regarded app (including companion website) is called
Skritter
.
With Skritter you can learn and practice writing Chinese characters – you "write the characters" using the touch screen on your smart phone / tablet (using either your finger or a stylus. If you learn using their website, then you could "write" Chinese characters using your mouse or a writing tablet. Skritter already has many different lists of characters based on the most popular Chinese textbooks as well as quite a few other based on different topics.
The key function of Skritter is that it presents Chinese characters to you as flashcards and tests your ability to write as well as associate the correct pinyin, tone and definition to the characters. The flashcards are presented in a spaced repetition sequence, so that you may learn more efficiently.
Skritter isn't free but well worth it if you are serious about learning to write Chinese characters.
2020年3月13日
For Chinese Beginner / Learning Chinese Characters – Simplified vs. Traditional, deciding whether to learn to write
Mi vida antes del Covid- 19 (IMPERFECTO) A-2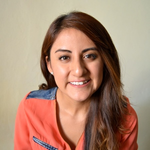 Alejandra Santiago
2020年8月7日
팔랑귀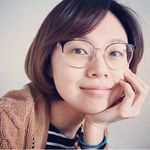 The Origins of popular English Idioms