How do Chinese greet to each other?
当中国人第一次见到一个人的时候通常会说:"你好,我叫。。, 请多关照。"
当中国人早上起来碰到每天见面的人,比如同学或者同事,通常会说"早" 或者 "早安"。
如果你和那个人关系特别好,你通常还会问他"吃早饭了吗"。
当中国人碰到很久不见面的同学或者朋友,通常会说:"好久不见,最近怎么样?"
回答通常是,"挺好的,还行吧, 马马虎虎。有空出来聚聚啊"。
How do Chinese greet to each other?
When a Chinese meet someone for the first time, they normally start from" Hello, I am called, please….
When Chinese meet someone who see each other every day, for example, classmates or colleges. They normally say" morning" or "good morning", which is similar to English convention. If you are very close to that person, normally you will ask something more "Have you had brekkie?" to show that you care about that person.
When Chinese happen to meet someone who haven't seen each other for a long time, they normally say" long time no see, how are you going recently?" We should hang out some time.
The answer would be "good", "not bad", or "so so".
But "How are you" would never be used in Chinese daily greetings.
Do you know how to greet to Chinese people?
Hope you enjoy today's post!
2020年4月17日
Mi vida antes del Covid- 19 (IMPERFECTO) A-2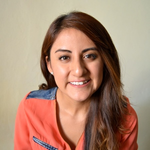 Alejandra Santiago
2020年8月7日
팔랑귀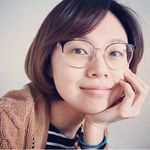 The Origins of popular English Idioms