How to learn Chinese Characters efficiently? / Chinese Characters dictionary & recognition
Hello! My name is Joanna Lee, and I teach
Chinese
on Verbling. Since 2015 I have been fully dedicated to teaching Mandarin. During this 5-year period, I have taught students from
30
different countries -- accumulating more than
5000
teaching hours.
Many students often ask me if there is any good APP for learning Chinese characters. Last time I recommended
Skritter
, and today I recommend another very useful APP called
Pleco
.
If you expand your reading to include internet articles, blogs and news then you will certainly come across characters that you do not recognize (you might even encounter them while exchanging text messages with friends. When it comes to electronic dictionaries, one of the most popular (and arguably the very best) app is Pleco. Pleco is a Chinese dictionary that runs on either Iphones or Android phones and it is outstanding. It provides you with both Chinese – English and English – Chinese functions. In addition to being a dictionary, Pleco offers a superb selection of add-ons that enhance its functionality. The basic version (which is free at the time of writing this article) comes with a light dictionary,
Dictionaries:
You can purchase and add on different types of well-known dictionaries to Pleco. Examples of dictionaries you can add-on include the Oxford Chinese Dictionary, ABC
Chinese- English Comprehensive Dictionary, NWP English – Chinese Dictionary. In addition, you can purchase specialized dictionaries (example: ABC Dictionary of Chinese Proverbs, A Student's Dictionary of Classical and Medieval Chinese). It also offers Chinese – German, Chinese – French, Chinese – Italian and Chinese – Spanish dictionaries.
An outstanding value for beginners to intermediate learners would be the Tuttle Learner's Chinese – English Dictionary (which includes detailed explanations and many example sentences).
Add-ons:
You can also purchase a wide range of very useful add-ons. Here are the top three for learning Chinese characters:
(a) Flashcard reader:
The most useful add-on for learning Chinese characters is their flashcard add-on. You can turn any dictionary entry into a flashcard in Pleco. You can then test yourself on these flashcards from within Pleco. This add-on includes a wide-range of settings including how you can use spaced repetition, testing only on character recognition vs pinyin etc.
(b) OCR function:
Another very useful add-on is Pleco's OCR function. Pleco can use your phone's camera to capture a picture of a Chinese character. The OCR will attempt to recognize the character and provide you with a link to its dictionary entry for that character. You can do this "live" by simply hovering your camera over the character. Alternatively you can take a picture of the character and have Pleco recognize the character in the picture. You can actually do this for entire paragraphs of Chinese (example: a page in a book) by taking a picture. Pleco will then try to recognize all the characters. You can then tap on the character in the picture and see the dictionary entry for that character. Even better, you can then immediately add that character to your flashcards if you wish.
(c) Document Reader:
this allows you to paste Chinese text from your clipboard into Pleco. You can then read the text in Pleco and tap on any character you don't recognize (which will then bring up the associated Pleco dictionary entries for you). This is great for reading articles, online posts and email on your phone. You simply copy text from the source and it will appear in Pleco.
In addition to the above, Pleco also offers graded readers (you can tap and look up words you don't recognize), handwriting recognition, stroke order diagrams for entries, audio for entries as well as different types of fonts (hint: if you want to learn to recognize "handwritten" Chinese, you may wish to purchase the Xing font which is a type of semi-cursive font). Pleco also offers its dictionaries and add-ons in various bundles.
2020年7月9日
How to learn Chinese Characters efficiently? / Chinese Characters dictionary & recognition
Mi vida antes del Covid- 19 (IMPERFECTO) A-2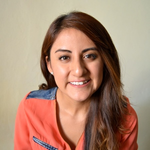 Alejandra Santiago
2020年8月7日
팔랑귀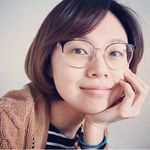 The Origins of popular English Idioms