How to Speak About Football
As a football fan, I was loving every minute of this year's Euros, or UEFA European Championship, as my team and country Wales have set the tournament on fire! It has been a long wait to see Wales achieve anything in football, and the passion of the team and fans have been a real pleasure to see, and to be a part of.
When I travel to different countries around the world, I always like to watch a game in a local bar, and perhaps strike up a conversation with another football fan. The problem though, is that we may not always speak the same language, and this sometimes frustrates me.
If, like me, you enjoy watching football, but find it hard to talk to locals about the game, here is some English football vocabulary and a selection of phrases you can use to make it easier when in a situation like this:
Warm-up - The time spent before the match preparing and stretching.

The coin toss - When the referee flips a coin to decide who starts the game.

Kick-off - The start of the match.

Injury time - When time is added on at the end of a half.

Extra time - During a cup game, if the scores are level after 90 minutes.

Penalties - If the scores are still level after extra time, the winner is decided on penalties (England usually lose..)

Full time - The end of the match.

Free-kick - When a player is fouled and their team have a 'free' chance to kick the ball without an opposition player within 10 yards (Gareth Bale is a free-kick mastermind..)

Sub (Substitution) - When one player comes off the bench for another player.

Advantage - When a foul has happened, but the referee thinks the team has an opportunity to continue attacking.

Offside - When an attacking player is in front of the last line of defence when a pass is made to him.

Header - When a player uses his head to direct the ball.

To equalize - To score a goal and make the game level.

Open goal - When there is no player between the attacker and the goal, not even the goalkeeper.

To book - When the referee gives you a yellow card.

To send off - When the referee gives you a red card.

To cheer - To make a noise when your team scores.

To boo - To make a person/team know you are not happy.

To chant - To sing (or chant) a song for your team/the other team/their fans.

National anthem - Sung by each country before international games.
He's nowhere near good enough - If you think a player is just terrible, and shouldn't be playing for your team, this would be the perfect phrase to use!
No way is that offside! - Referees and linesmen sometimes get decisions wrong, and one of the most annoying decisions is when a player is ruled offside. Don't agree with that? Then let your frustration out...
Our ball! - Simple. If the ball goes off the pitch in a 50/50 challenge, whether you're on the pitch or sitting in the pub, you need to call for it.
Peno! - A shorter way to shout out 'Penalty!'
He smacked that into Row Z - This is usually said by a commentator when a big old defender kicks a ball so hard and high that it has gone into the last and highest row in the stadium.
That's high, wide and handsome - All players have had an off day in their careers, and when they do, their shots are more than likely going to be high and/or wide (not quite sure what's so handsome about them though!)
He's as solid as a rock/ He's as strong as an ox - Usually a defender, or any really strong player, is described like this.
That's a blatant handball - An obvious handball, done on purpose. Think Mexico '86. Think World Cup. Think Maradona.
He's got pinpoint accuracy - What's more accurate than pinning the tail on the donkey? How about passing a ball from 70 yards away straight to your team mates feet?
What a hospitable pass! - This is one of my dad's favourite phrases! It is said when a pass is made to a team mate but only half-way, and there is a high chance there will be a crunching tackle, which may end up with one or both players getting injured.
Now that you have the vocabulary and phrases to impress your English speaking friends during a football match, go and find out when the next match is on, or even better, go find a team to join!
2016年12月14日
Mi vida antes del Covid- 19 (IMPERFECTO) A-2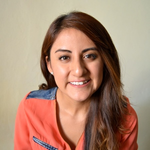 Alejandra Santiago
2020年8月7日
팔랑귀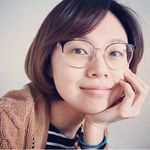 The Origins of popular English Idioms