IELTS READING QUESTION STRATEGY-COMPLETION TASKS
The types of
COMPLETION TASKS
you may find in the IELTS Reading exam are as follows:
1.
Read the instructions carefully and see the words limit that you need to write in order to fill in the gaps. Usually the word limit is
ONE WORD
,
TWO WORDS
,
THREE WORDS
2.
With completion tasks the questions and gaps will not always follow the order of the information in the text.
3.
Be sure to copy the words from the text in exactly the same order to fill in the gaps. They must fit grammatically and the correct word order must be used.
4. PREDICTION-try to PREDICT what kind of words are missing eg is the word a NOUN, a VERB, an ADJECTIVE or an ADVERB?
Look carefully at the words before and after the gap to help determine what kind of word needs to be filled in.
5. UNDERLINE KEYWORDS
that precede gaps. Think carefully about the meaning of these words and try to think of synonyms.
SCAN
the text for the location of the keywords to find the correct answer.
DON´T FORGET
that IELTS tests your ability to
PARAPHRASE. Synonyms of gap fill keywords may appear in the text.
Find more IELTS Reading Tips here:
https://www.verbling.com/articles/post/learning-to-manage-time-effectively-is-a
https://www.verbling.com/articles/post/why-keeping-a-vocabulary-notebook-is-a-k-1
2020年4月30日
Mi vida antes del Covid- 19 (IMPERFECTO) A-2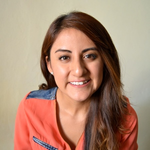 Alejandra Santiago
2020年8月7日
팔랑귀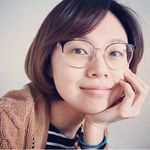 The Origins of popular English Idioms