Spanish words of Greek origin
"Tiene especialidad en Otorrinolaringología."
How many Greek words are in there? One..two…three..or maybe four?
There are four, indeed! Well, actually, there are three words and a suffix, according to the definition given by the RAE: "Del gr. οὖς, ὠτός oûs, ōtós 'oído'; ῥίς, ῥινός rís, rinós 'nariz'; λάρυγξ, -υγγος lárynx, -yngos 'laringe' y –logía".
And if this is a word that gives a hard time to both Greek and Spanish speakers, there are plenty of other words of everyday use that come from Greek as well: idea, tema, teatro, música, ritmo, teléfono, política, gramática, historia, análisis, matemáticas just to mention a few.
When it comes to teaching Spanish, knowing the etymology, or the origin of a word, helps us learn vocabulary a great deal. For instance, knowing that the suffix "–logía" designates sciences, makes it easier to understand what sociología, teología, filología, teatrología, microbiología, neurología might mean. That is, as long as we also know that "socio-" is related to society, "teo-" is God, "filo-" is a friend, "teatro-" is the theater, "microbio-" is a virus, and "neuro-" is a nerve.
We also learn in the first Spanish classes that the words ending in –a are feminine, with some exceptions that are masculine even though they end in -a. For example: el tema, el problema, el drama, el planeta, el teorema, el programa, el clima, el sistema. All these words originate from Greek and their transcription as masculine is not casual: most of these words are neutral in Greek, and, because of the lack of this gender in Spanish, they have been transcribed as masculine. Knowing the origin of words helps us learn a language better. At the same time, it makes us ponder on the proximity and continuity of languages, and therefore, people.
Indeed, there is a song written a couple of years ago, whose lyrics consist almost entirely of Spanish words of Greek origin:
Hay un oasis aromático, paralelo, fisiológico

profeta enigmático, fenómeno crónico y ortodoxo

sin racismos ni extremismos, sin tabúes étnicos

en lirica éxtasis sus praxis

es el melódico y fantástico antropo.*
2017年3月2日
Mi vida antes del Covid- 19 (IMPERFECTO) A-2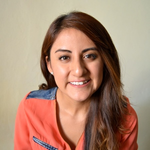 Alejandra Santiago
2020年8月7日
팔랑귀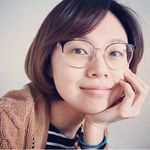 The Origins of popular English Idioms