Top secret TIPS on how to MEMORIZE new vocabulary
Struggling at remembering that new word

…?
Have you noticed how often you learn a ton of new vocabulary, and two days later those words don't come to mind?
I'll share with you some tips on how to hack your brain and gain confidence at memorizing new vocabulary of any sort.
It is a frequent issue among students that they struggle with new vocabulary retention.
However, applied Neuroscience has developed simple strategies that can be efficient helping people interact with the vocabulary component, and good news: they are quite simple to apply!
1.
Put the new input to use
. I know you would like to grasp each new word instantly, as if using a special magic wand, but it just can't be helped! Fortunately, there are some alternatives instead.
The idea is to integrate new words into your personal 'vocabulary stock', so then they could eventually show up on a spontaneous way.
How? By putting to use each new word. That's it! It would seem easy, but actually you need to use the new input, in order to complete the process of acquisition.
In other words, you should start by building basic sentences, involving the word. Then, your attention registers the information, in connection with the second and the third strategies.
Repetition is an effective technique in concept retention when applied strategically. On the one hand, it is about using repetition to record the auditory memory of a new word in our mental registers and, at the same time, to make it more feasible for its meaning and function to be incorporated into our linguistic repertoire. Thus, repetition allows us to become accustomed to a word and to easily incorporate it into our discourse, so that we begin to use it spontaneously.
Regarding this issue, repetition with a certain frequency and rhythm is a key resource for a new language's word, expression or concept to become familiar and everyday. Logically, we tend to remember the concepts that we use the most, because of a priority system that is embedded in our brain. According to this hierarchical system, priority is given to everything we use most often; that is, in a repetitive way. If we repeat for the purpose of setting a record, we soon notice that we naturally become more familiar with it, with less effort.
In short, repeating a new word several times, several days, is not only easy and can be fun if you do it through a song (for example), and it will certainly help you, along with other techniques, to fix those hard to remember words in your memory.
Association is one of the techniques used in high-impact learning. Neuroscience studies have highlighted the fundamental role that our five senses play in the process of long-term learning. In the field of foreign language learning, the association of the senses (sight, hearing, touch, smell and taste) allows us to stimulate the memory of a record, be it a word, expression or grammatical function in a much more lasting way. Association connects us with relevance because when we perceive a concept through one or more of our senses, we classify the concept as relevant in our memory and we tend to remember it much more, based on a neuronal connection associated with a stimulus.
Once again, understanding how the learning process works, helps us to facilitate it and last longer in time. So we recommend you to follow your imagination and make use of this technique to incorporate all your senses into the learning process.
Get started by making small steps, such as pronouncing the word and looking for similarity with any other already known word, stimulating the auditory sense. Not only will you remember better and longer, but you will put your skills and creativity into practice, enjoying the learning process.
There's a lot to be learned from how your brain assimilates new input. The next time you learn a new word, you could focus on the learning- forgetting -remembering process. And yes, that`s right! Forgetting is part of remembering. That will let you become aware of how many times you need to repeat the process before integrating the input. Try to avoid stress and guilty feelings by remembering that this need of remembering actually comes natural.
Use prizing for every new achievement, applied to anything of your interest: for instance, a new outfit or a piece of your favorite chocolate. Especially with the words most difficult for you.
Take Notes.
Let me give you a piece of advice… if you really want to be able to remember all those new words, I can tell you from my own experience, there's no better way than keeping a vocabulary notebook. The idea is to write down in your notebook, (even better if it's exclusive for this purpose), all the words that you acquire day after day, whether in class, through movies, songs or from any source.
Actually, the writing process is an essential part of how we learn and retain. And specifically, it allows us to keep a record that we can read over again and review often. It also allows us to have easily searchable words at hand.
Nowadays, technology offers several applications in order to ease this task.
Go creative, keep a dairy, write a book, or create your personal system to track your progress.
GOOD LUCK!!!!! and please share with us your experience!!!!!!!
2020年6月19日
Mi vida antes del Covid- 19 (IMPERFECTO) A-2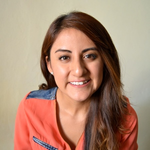 Alejandra Santiago
2020年8月7日
팔랑귀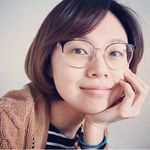 The Origins of popular English Idioms